Atlanta Movie Tours Coupons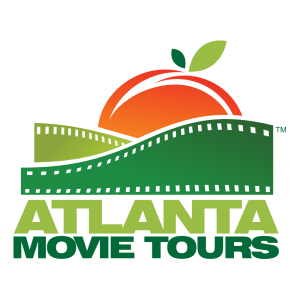 How to Redeem Atlanta Movie Tours Coupons:
Click on one of our links below to read about all the exciting tours and purchase your tickets for a $5.00 per person off discount!
About Atlanta Movie Tours:
The film industry is booming in Georgia, with over 1,200 movies and television shows filmed here since 1972. Atlanta has been fortunate to play a key role in many of them. Since 2012, Atlanta Movie Tours has been providing a whole new way to see the city for visitors and locals alike. Our Tour Guides are experienced actors who have worked on set, giving you fascinating behind-the-scenes stories you won't hear anywhere else. Book a tour today and experience it for yourself! Explore more below about the awesome team behind Atlanta Movie Tours and book your tour today!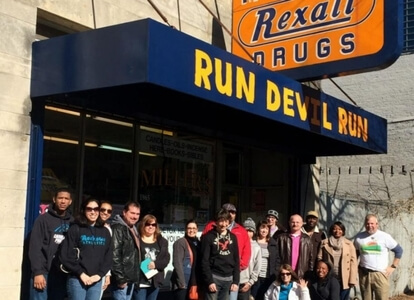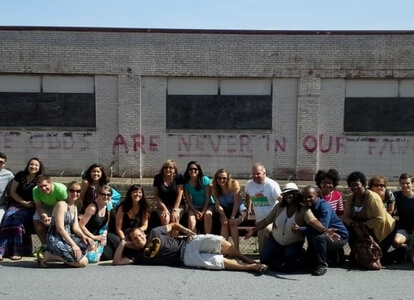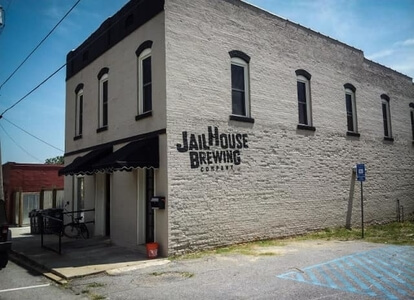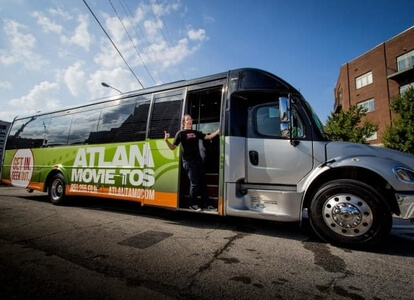 List of Available Tours:
Best of Atlanta Tour: Even before the recent film and TV industry boom, a wide-ranging catalog of entertainment had been created in and around Georgia's capital city. Atlanta Movie Tours and our Insiders know the secrets of what happened when and where, revealing just how much of Atlanta you've seen on screen without even knowing it. For three hours, discover locations seen in Ant-Man, The Walking Dead, Furious 7, Madea: Witness Protection, Captain America: Civil War, Driving Miss Daisy, Triple 9, Spiderman: Homecoming, and even campy cult classics like Robocop 3 and Freejack. Experience all of this and more with an Insider who has worked on set, offering you firsthand stories and insights you won't hear anywhere else.
Big Zombie Tour 1: From the hospital where it all began to the seemingly accommodating walls of Terminus, this tour takes you through urban Atlanta to rediscover where your favorite characters from The Walking Dead came to life…or came back to life. You'll learn first-hand about what it takes to be a walker on the show from an Insider who has, quite literally, walked the walk.
Big Zombie Tour 2: Explore "Woodbury" and the Georgia countryside surrounding it—all while driving along the walls of "Alexandria." Visit Morgan's apartment (Watch that welcome mat!), follow Michonne's footsteps into the zombie arena, and you can take a seat at the table in the very barn where Rick and The Governor met. Experience it all with an Insider who has appeared on the show.
Big Zombie Tour 3: Starting from Woodbury as well, guests will experience locations from several past seasons of The Walking Dead including brand new hot spots from Season 6. Some locations you'll see is the dumpster location where Glenn and Nicholas took refuge, the gas station where Rick and Daryl met "Jesus" for the first time and – exclusive to Big Zombie Tour Part 3 – you will see where Carol lives outside of the Kingdom, all while getting firsthand insights from an Insider who has appeared on the show. This three-hour tour departs from Senoia, approximately one hour south of Atlanta. Round-trip transportation from Atlanta Movie Tours HQ is available for an additional $30 per person.
Big Zombie Walking Tour :That's right! Come walk the town of Woodbury, GA all the way to Alexandria, VA with the Atlanta Movie Tours' Insiders. You will discover every inch of the town from the gate into Woodbury where TWD filming first started to the building that served as the General Store in season 7. Be on the lookout while you explore the town because you never know who you will see. From base camp and the main gates to the Claimer's House and Governor's apartment, get ready for an hour-long walk showcasing what makes Senoia so amazing and what keeps The Walking Dead coming back! Our guides are professional actors as well as mega fans; therefore, you not only get to see all the sets from The Walking Dead come to life, but also hear behind-the-scenes stories you have never heard before. Who is notorious for taking selfies with the walkers, and who is the prankster of the group? The Atlanta Movie Tours' Insiders have the scoop, and you can, too!
Margaret Mitchell's Gone With the Wind Tour: Arguably, the most famous novel ever written in and about Georgia was penned by the one and only Margaret Mitchell in 1936. Now, over 80 years later, you can take a tour guided by the author herself. Get an intimate look at her life and discover all that inspired her to write Gone with the Wind. This three-hour experience provides you an opportunity to walk through the author's former home, see her Pulitzer Prize, and visit her final resting place. Frankly, Scarlett, you should give a damn.
Castleberry Hill Backlot Walking Tour: Did you know the Castleberry Hill Arts District in Atlanta is the home of hundreds of movie locations? From Driving Miss Daisy and Kalifornia to Ride Along and RoboCop 3 with a little Vampire Diaries, Captain America: Civil War, and The Walking Dead thrown in, this hour-long walking tour is bound to please every movie fan in your party. Your guests will explore this hot downtown neighborhood, often called "Atlanta's Backlot," learning about its production history and behind the scene insights.
Hero Tour: Atlanta! Where all the action happens! Spiderman: Homecoming, Guardians of the Galaxy 2, Captain America: Civil War, and Avengers: Infinity War are the main sites of this show-stopping tour, but it doesn't stop there! Travel from the site of one of the largest green screens in filming history to Ant-Man's Pym Tech, the only building in Atlanta to be blown up twice, on this exhilarating three-hour hero break.
Atlanta Heritage Tour: Discover Atlanta's Legacy in Heritage and Film with this remarkable 3 hour introduction to the rich culture that Atlanta has to offer! Experience civil rights landmarks, learn about Dr. Martin Luther King Jr's Eternal Flame and the Sweet Auburn Curb market, roll through the center of African American life in Atlanta prior to the civil rights movement all while getting to meet the newer side of Atlanta from Donald Glover's Atlanta, Madea's house, Ride Along, Selma, and much more!
Atlanta Movie Tours Victory: Jump into Katniss's Panem and see some of the most iconic locations featured in The Hunger Games: Catching Fire, Mockingjay-Part 1, and Mockingjay-Part 2. Explore District 12, see District 13, and and get an immersive look at President Snow's mansion all with an industry Insider who performed on set. May the odds be ever in your favor!
Address & Contact Information:
Atlanta Movie Tours
327 Nelson St SW
Atlanta, GA 30313
855-255-3456
https://atlantamovietours.com/