Boston Harbor Cruises Coupons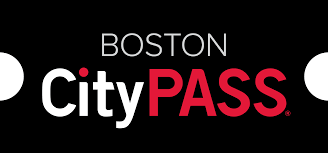 How to Redeem Boston Harbor Cruises Coupons:

Boston Harbor Cruises is featured on the Boston CITY PASS. Please buy the CITY PASS
directly
to save 45% on top Boston attractions. Have fun in Boston!

About Boston Harbor Cruises:
Get a unique perspective of the city and some of the best views of Boston's skyline–great for picture taking. Boston Harbor Cruises, (BHC) is the nation's oldest and largest private operator of passenger vessels. BHC's current service offerings include Whale Watches in partnership with the New England Aquarium, the Cape Cod Fast Ferry, a variety of sightseeing tours, the Salem Ferry, private charters, Codzilla – a high speed thrill ride, two pier side patio bars -The Landing at Long Wharf and The Landing at the Salem Ferry, commuter ferry service for the MBTA and more.
More on Boston Harbor Cruises:
Highlights:
Enjoy lively commentary on Boston's history, character, sites, stories and more, provided by your onboard live narrator. Cruise past the actual site of The Boston Tea Party and the Old North Church, where Paul Revere's famous "one if by land, and two if by sea" signal is said to have been sent. See the 1760s Gardiner Building, also located on Long Wharf. It once housed John Hancock's counting house and is the wharf's oldest surviving structure. Board the boat on Long Wharf, where the first locomotive to arrive in America landed from England in 1830, and where Boston's first cargo of bananas landed in 1871.
Read more at https://www.citypass.com/boston/harbor-cruises#qvHGiOWMgmeZlJK2.99
Address & Contact Information:
Boston Harbor Cruises
One Long Wharf
Boston, MA 02110
617-227-4321
http://bostonharborcruises.com/