Historic Discovery Bus Tour Coupons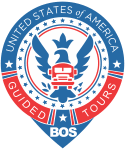 How to Redeem Historic Discovery Bus Tour Coupons: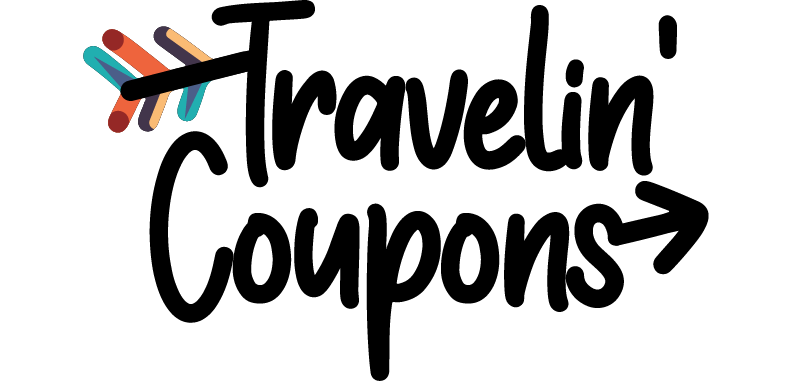 We don't have discount yet, but we are constantly working to get you the best deal. You can still buy your ticket on
Travelin' Coupons
. Travelin' Coupons donates 10% of its proceeds to the Student Youth Travel Foundation. It may not be much, but every little bit helps. Thank you! We love you and have fun in Boston, MA!

About Historic Discovery Bus Tour:
This bus tour takes you on a journey through four of the most historical cities in Massachusetts; Boston, Lexington, Cambridge, and Concord. An expert guide will be with you during the entire process, implementing direction, and providing tons of history about each location. You will have plenty of stops to explore and stretch your legs, and along the way, you will see countless landmarks from the coach.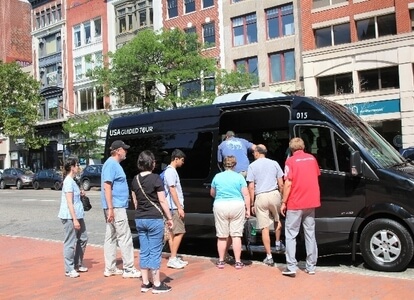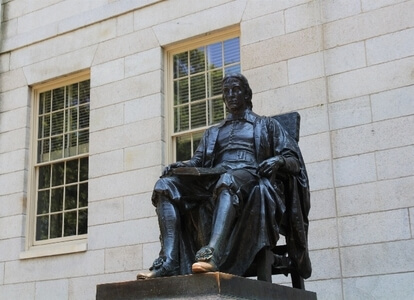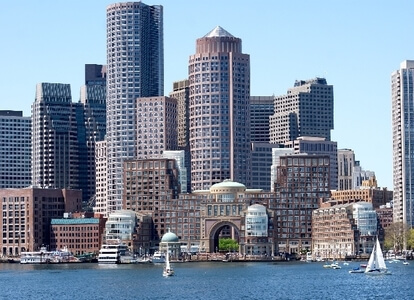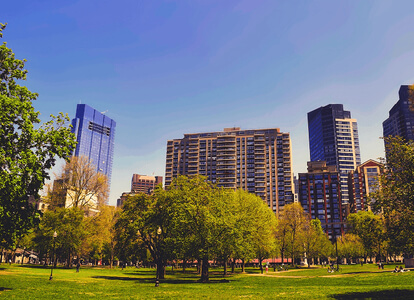 More on Historic Discovery Bus Tour:
The Historic Discovery Bus Tour begins at the historic Trinity Church. Founded in 1733 and build 150 years later, this historic building is a recognized national historic landmark and one of the top 10 buildings in the country by the American Association of Architects. Trinity Church is a great start to begin our tour of historic Beantown – our beloved town of Boston!
So why is Boston called "Beantown"? Have you ever heard of the candy "Boston Baked Beans"? The food plays a surprisingly large role, and there's actually quite a history behind Boston's endearing nickname "Beantown", but nobody is exactly sure where it came from. There are several theories. One theory states that Massachusetts had been long noted for its baked beans, traditionally prepared by its early Native American residents in the late 1600s. When the colonists arrived, they added a key ingredient to the recipe: molasses. This simple swap from the traditionally used maple syrup spread by word of mouth, and the name "Beantown" was born. How do rum and trading fall into the mix? Take the tour to learn more!
We will then have our first stop at the one and only Cambridge. Along the way, you will see the high-tech and world-renowned Massachusetts Institute of Technology campus, and the historic and prestigious Harvard University. Here you will have a glimpse at where some of the greatest technological marvels of our country are born, and the historic Harvard Yard as we drive through Harvard Square. The Harvard Yard is the heart of campus, and neighbors dormitories and offices dating back to 1720, including the office of the Harvard president himself! Soak in the history of the famous Alma Mater of Barack Obama, Mark Zuckerberg, Bill Gates, Matt Damon, and more.
We will then finish off our Cambridge tour with a slice of American History where we will finish off at Lexington / Lexington Battle Green. This historic town is where the American Revolutionary War began. This is the site that the initial opening shots were fired, marking the beginning of the battles of Lexington and Concord on April 19, 1775. On this date, local militiamen emerged from Buckman Tavern near Cambridge Common. These men were the first of many casualties when the two sides began exchanging the fire that began the American Revolution.
Delve deep into the American Revolutionary War and experience Battle Road Trail in Concord. This famous trail was part of Paul Revere's iconic ride to warn the Minutemen about the oncoming British troops. We will stop by the Old North Bridge – which is the historic site in the Battle of Concord (the first day of battle in the Revolutionary War). You will also see the wayside home of authors, homes to Louisa May Alcott, author of the novel Little Women, essayist and poet Ralph Waldo Emerson, and Harriet Lothrop.
Once we're back in downtown Boston, we will visit Faneuil Hall Marketplace – also known as Quincy Market. This historic market place stands with the same cobblestone promenades as it did when it was founded in 1742. Quincy Market is now home to over 70 retailers and 40 office spaces. It is also home to a variety of cuisines from around the world. While we are here, you will have the opportunity to buy lunch and explore this historic tourist mall for 1.5 hours. After this stop, we will take a leisurely drive through the Beacon Hill and West End neighborhoods, where you will see the New England Aquarium – one of Boston's premier attractions, beautiful Seaport District, and the famous King Street – where the Boston Massacre occurred.
The last stop will be the majestic USS Constitution – the world's oldest commissioned warship afloat and America's Ship of State. We will spend 45 minutes visiting the site and learning more about Boston's most storied ship. This warship was built in 1794 when it was authorized by Congress as a way to defend our young country. Along with the USS Constitution, five other warships were built and placed at different seaports along the eastern coast. These six warships and their crew would then become the newly created United States Navy.
Our Historic Bus Tours will give you a full immersion into what makes our city so deeply ingrained in American History, and why it is still loved today. Whether you are a history buff, lover of American culture and architecture, or just sightseeing enthusiast, we recommend our Historic Bus Tour of Boston for a full view of "The Cradle of Liberty", Beantown itself, the great state of Boston, Massachusetts.
Historic Discovery Bus Tour:
Family-friendly.
Tour duration: 7 hours.
Our tour begins and ends at the historic Trinity Church.
We will spend 45 minutes visiting the site and learning more about Boston's most storied ship.
Address & Contact Information:
USA Guided Tours
206 Clarendon ST
Boston, MA 02116
www.usaguidedtoursboston.com