Children Museum at Marsico Campus Coupons

How to Redeem Children Museum at Marsico Campus Coupons:

Children Museum at Marsico Campus is featured on the Denver CITY PASS. Please buy the CITY PASS
directly
to save 40% on top Dallas attractions. Have fun in Denver, CO!

About Children Museum at Marsico Campus:
Do it all at the Children's Museum of Denver at Marsico Campus! Whether you're swinging through the air on a zip line, powering a hot air balloon, sculpting a clay masterpiece or standing inside a 6-ft bubble, there is always something to create, explore and discover.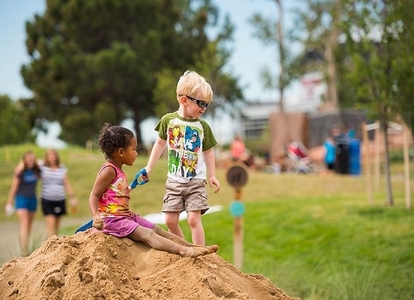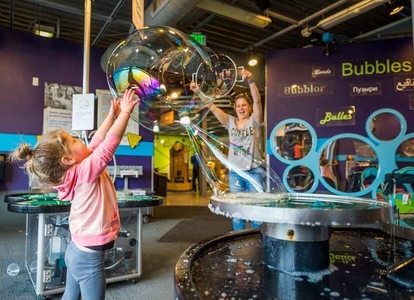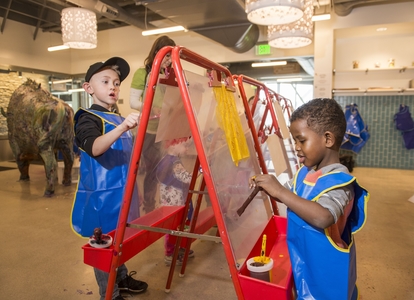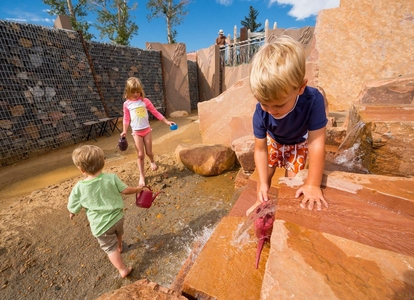 More on Children Museum at Marsico Campus:
The exhibits at Children's Museum of Denver at Marsico Campus are one-of-a-kind and super fun. Get ready for ALL-IN play! Trek up a mountain path to an amazing view; shrink to the size of a woodland creature; climb over boulders and leap through a waterfall; and go on your own action-packed adventure, complete with zip lining and spelunking. Get your firefighter gear on and save the day; run your own vet clinic; dress up like the tooth fairy; shop at a local farmers market; and spend time in The Book Nook dreaming up ideas for your next adventure.
Unlock the secret science of bubbles; control the forces of motion and gravity; power amazing things with wind, solar energy, and your own body strength; and splash and experiment with H2O. Master your use of texture, space and color in The Art Studio; assemble your own creations from recycled materials; design and construct your own unique buildings; and prepare delicious food alongside a seasoned chef.
Children Museum at Marsico Campus Details:
The Children's Museum is designed for ages newborn through age 8 and their grown-ups, but kids of all ages can have fun at the museum.
A typical visit is 1-3 hours. Give yourself plenty of time to explore.
Come dressed for active play at this very busy, very FUN museum.
For a better visit, please consider leaving your stroller in your car.
Get some fresh air at the outdoor park, open year-round, where kids can get messy. (Bring a change of clothes.)
The Café has limited seating, but there is plenty of outdoor seating and picnic space in the park, and outside food is allowed.
Children and adults must stay together. No adults are allowed in the museum without a child, and no children without an adult.
Bring a few bucks and hop on the Denver Trolley for an open trolley car ride along the South Platte River. Runs Memorial Day through Labor Day.
Special events are not included; event pricing varies.
Dining: Museum Café
Gift Shops: Museum Gift Shop
Best Time to Visit: Mondays and Wednesday evenings have no school groups and fewer visitors.
Address & Contact Information:
Children Museum at Marsico Campus
2121 Children's Museum Drive
Denver, Colorado 80211
www.mychildsmuseum.org