Dolphin Discovery Coupons

How to Redeem Dolphin Discovery Coupons:
Purchase your tickets directly from
Dolphin Discovery
and get the best prices online. Travelin' Coupons donates 10% of its proceeds to the Student Youth Travel Foundation! Thank you, we love you, and have fun!

About Dolphin Discovery:
Dolphin Discovery Group was founded in 1994 with the big dream of creating a unique interactive program with dolphins that'll allow our visitors to have a closer experience with the magnificent marine mammal. Some years later, we started offering the interactive swimming with sea lions and manatees program, that way our guests could complement their once in a lifetime Dolphin Discovery experience.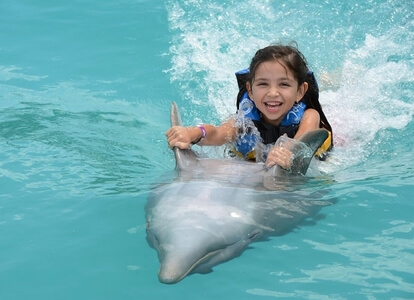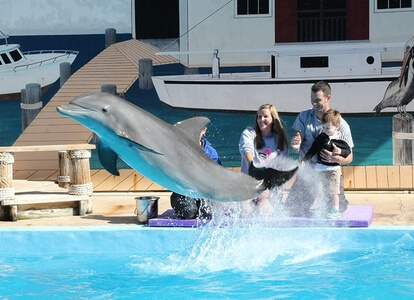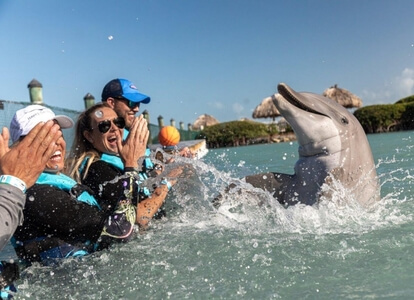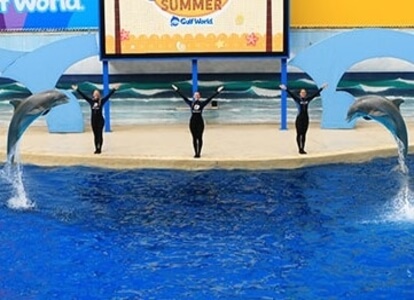 More on Dolphin Discovery:
Located in different countries including Mexico, USA, Rome, Jamaica, among others, Dolphin Discovery has more than twenty parks around the world where you'll be able to enjoy a day full of fun and excitement with your loved ones, while you learn from our marine mammal specialists some awesome information about the marine life environment, our species and the special nutritional, health and reproduction programs for each one of our marine mammals.
Panama City Beach:
Welcome to Gulf World by Dolphin Discovery! Located in Panama City Beach, in the northern part of Florida, known for their beautiful sugar-white sandy beaches and blue crystaline water is one of the favorite vacation destinations for most of the southern United States residents. Enjoy the vast amount of things to do in Panama City Beach; mysterious family friendly mazes, sport fishing, exciting nightlife and relaxing spa getaways.
Floria Keys:
The Florida Keys are a string of tropical islands stretching about 120 miles off the southern tip of the U.S. state of Florida, between the Atlantic Ocean and the Gulf of Mexico. The go-to destination for fishing, boating, snorkeling and scuba diving which are just some activities in Florida for you to enjoy. Not to mention their tropical temperatures, bright coral reefs, breathtaking sunsets and plenty of roadside piña colada stands.
St. Augustine:
Come and discover St. Augustine, a town full of history that has become one of the most beautiful locations in which you can spend your next vacation. It is the right place to relax and lay down to enjoy a sunbath or to have an adventure on the edge of the Atlantic ocean. You and your family will surely be enchanted by all the natural beauty of this idyllic place.