Dolphin Discovery Florida Keys Coupons

How to Redeem Dolphin Discovery Florida Keys Coupons:
Purchase your tickets directly from
Dolphin Discovery
and get the best prices online. Travelin' Coupons donates 10% of its proceeds to the Student Youth Travel Foundation! Thank you, we love you, and have fun!

About Dolphin Discovery Florida Keys:
The Florida Keys are a string of tropical islands stretching about 120 miles off the southern tip of the U.S. state of Florida, between the Atlantic Ocean and the Gulf of Mexico. The go-to destination for fishing, boating, snorkeling and scuba diving which are just some activities in Florida for you to enjoy. Not to mention their tropical temperatures, bright coral reefs, breathtaking sunsets and plenty of roadside piña colada stands.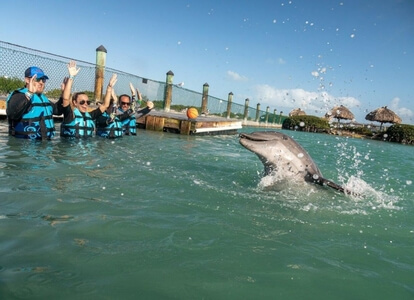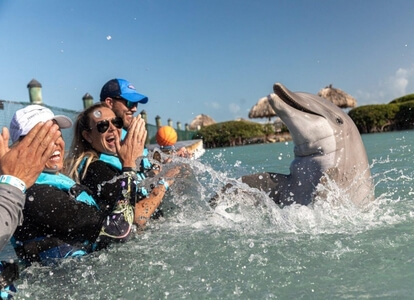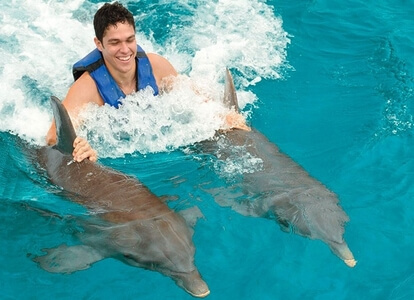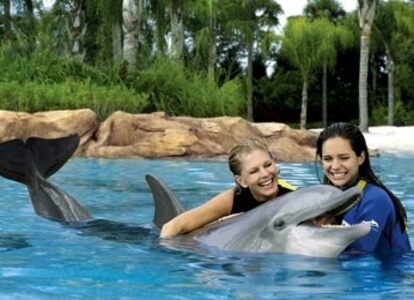 More on Dolphin Discovery Florida Keys:
Our love for dolphins has extended to this gorgeous tropical lagoon situated amongst the greatest scenery you'd ever imagined, Duck Key Florida. Dolphin Connection is the ideal habitat to touch, splash, swim and play with these gorgeous dolphins and uncover a connection that will last a lifetime!
Dolphin Discovery Program:
If you're planning on soaking up some sun on your next visit to Florida Keys anytime soon, you surely have to visit Dolphin Connection by Dolphin Discovery. This one of a kind tourist destination is where you'll have the best chance alongside your family to be in direct contact with the most incredible dolphins in Florida while you learn about their natural environment. Dolphin Connection in Florida, where the whole family will have a blast connecting with marine life, is the perfect place to make your swimming with dolphins dream come true alongside our Dolphin Discovery program.
Dolphin Encounter:
Located in the tropical southeastern United States, The Florida Keys are a top destination for visitors of all ages—and the drive from Miami to Key West is one of America's most iconic road trips. You can reach Dolphin Connection via a 90-mile drive from Miami featuring miles of breathtaking ocean views to admire along the way, so traveling to Dolphin Connection by car is a memorable experience in itself. If you're planning on spending your next vacation in this awesome place, you need to schedule your Dolphin Encounter Program, one of the top activities among Florida Keys visitors. This program is specially created for all ages.
Dolphin Royal Swim:
Come and enjoy the company of our wonderful dolphins as they welcome you right in their own natural habitats! Experience first-hand the connection of a lifetime, while our marine mammal specialists guide you through all of the fun and excitement. While having fun, you will also gain important knowledge about conservation and education about bottlenose dolphins that you can take with you.
Dockside Dolphins Experience:
Dockside Dolphin is a must do on your Visit to Florida Keys, because its fun and it's created for all ages! You and your children can interact with the friendliest mammals in town, who are anxiously waiting and happy to meet you dockside. If you and your loved ones don't mind getting splashed by these Florida dolphins then this is the dolphin program just for you! This is an ideal program for families with young children and for those that want to connect with our dolphins without entering the water.