Fort Lauderdale, located in Florida, is a popular tourist destination known for its beautiful beaches, scenic waterways, and lush parks. The city experiences a tropical climate, with hot and humid summers and warm and mild winters. During the summer, visitors should bring plenty of sunscreen and stay hydrated, while in the winter, light, airy clothing is recommended. Taking a boat tour of the Intracoastal Waterway is a must-do activity and offers stunning views of the city's waterways. Water sports such as kayaking, paddleboarding, and windsurfing are also popular.
In addition to the beaches, Fort Lauderdale is home to several parks and nature preserves, including the Bonnet House Museum & Gardens and the Anne Kolb Nature Center, offering a peaceful escape from the city's bustle. The local cuisine is a highlight, and seafood is a staple. Visitors should check out the local seafood restaurants for a taste of the freshest catches from the Atlantic Ocean. The famous Elbo Room bar is a historic beachfront hangout spot that provides a glimpse into the city's history and culture. Overall, Fort Lauderdale is a vibrant city with something for everyone. Whether you want to relax on the beach, explore the city's waterways, or indulge in delicious seafood, you're sure to have a great time. So pack your bags, grab your sunscreen, and head to Fort Lauderdale for a fun-filled vacation.
Attractions
Tours
Outdoor Adventures
Ft. Lauderdale
Attraction

Coupons

Fort Lauderdale is a popular tourist destination for its beautiful beaches, vibrant nightlife and numerous attractions. One of the most popular attractions is Sawgrass Recreation Park, where visitors can take airboat rides through the Florida Everglades, witness alligators and other wildlife in their natural habitats and explore nature trails. Another popular attraction is Flamingo Gardens Fort Lauderdale, where visitors can witness a variety of exotic and endangered species, including flamingos, as well as enjoy the beautiful botanical gardens. These attractions and many more make Fort Lauderdale a must-visit destination for any traveler.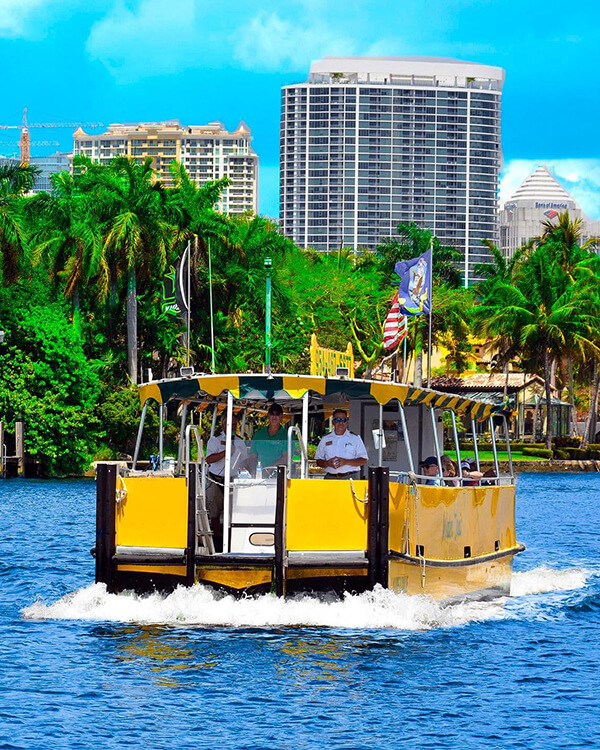 Ft. Lauderdale
Tour

Coupons

Fort Lauderdale is a vibrant city located in the state of Florida, USA. It is known for its beautiful beaches, clear waters, and lively atmosphere, making it a popular tourist destination. Boat tours offer a unique perspective of the city and its surroundings, with options ranging from leisurely sightseeing cruises to high-speed adventures. City tours offer a chance to explore the local history, culture, and architecture, as well as to sample some of the delicious food and drink that Fort Lauderdale has to offer. Whatever your interests, there is sure to be a Fort Lauderdale tour that will suit you.
Ft. Lauderdale
Outdoor Adventure

Coupons

Fort Lauderdale, Florida is the ultimate destination for thrill-seekers and outdoor enthusiasts! This sun-drenched city is bursting with excitement, offering a multitude of heart-pumping activities that will leave you exhilarated and feeling alive. Take a leap into the crystal-clear waters for an unforgettable kayaking or stand-up paddleboarding experience, or hit the trails and feel the wind in your hair as you embark on a scenic bike ride along the stunning beaches. Take in the breathtaking views while hiking in scenic parks, or challenge yourself to a thrilling round of tennis or golf. With so many outdoor options to choose from, Fr. Lauderdale promises an adrenaline-fueled adventure like no other. Get ready to experience the thrill of a lifetime in the Sunshine State!
Travelin' Coupons Top Ft. Lauderdale Deals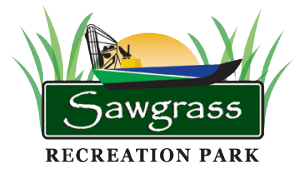 Save up to $4.00 per person when you book for Sawgrass Recreation Park with Travelin' Coupons!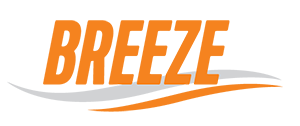 If you want to escape from the hustle and bustle of your daily grind, book your ticket to Breeze Helicopter Miami!

GROUPON offers up to 50% off things to do in Ft. Lauderdale! See what deals they have for today!