GO Las Vegas Pass Coupons
How to Redeem GO Las Vegas Pass Coupons: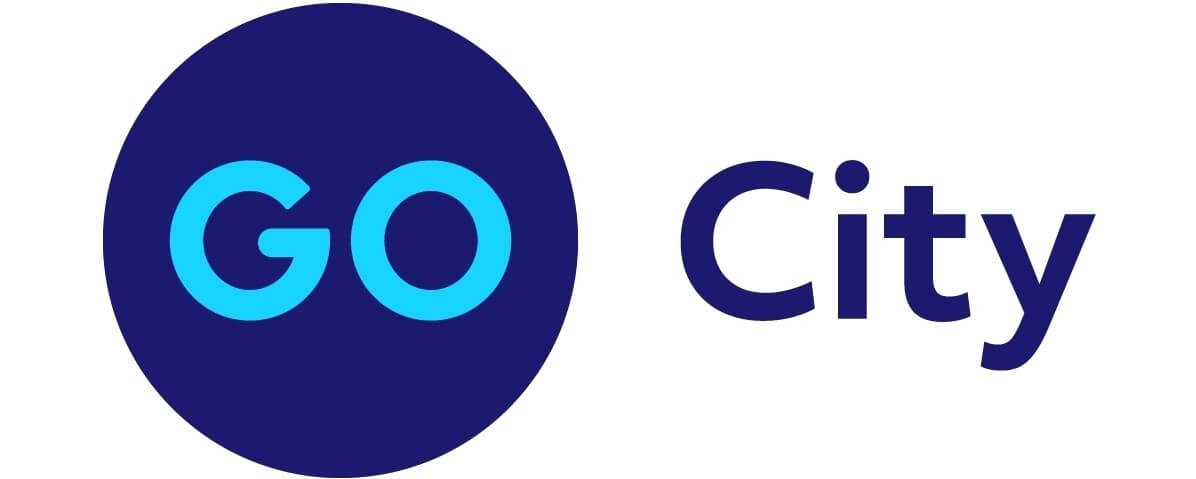 Purchase your
Go Pass
online for a discount on various attractions in Las Vegas. Travelin' Coupons donates 10% of its proceeds to the Student Youth Travel Foundation. It may not be much, but every little bit helps. Thank you! We love you and have fun in Las Vegas!

Groupon offers several discounts on things to do in Las Vegas. You can
CHECK HERE
to see if they have a live deal today 🙂
About GO Las Vegas Pass:
Experience more with Go Las Vegas! Admission to over 35 attractions, tours and activities all on one digital pass. Go explore; see more, pay less!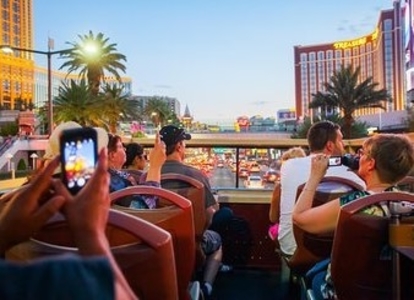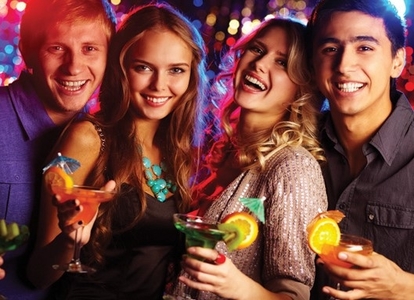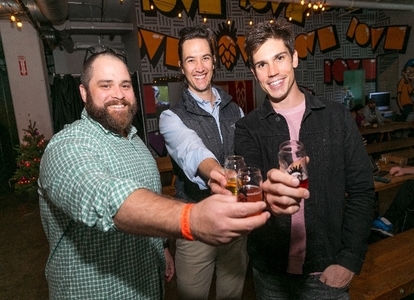 More on GO Las Vegas Pass:
The Mob Museum:
The Mob Museum provides a world-class, interactive journey through true stories. From the birth of the Mob, to today's headlines. Shadows and whispers. G-Men and Made Men. Whether you like it or not, this is American history. Located steps from Fremont Street, the Museum provides an experience unlike any other.
egas Rockstar Club Tour:
Party like a rock star in Las Vegas onboard a luxurious Limo Party Bus, complete with a complimentary open bar and VIP host. With no cover charges and no waiting in long lines, the Vegas Rockstar Club Tour is the best way to party in Sin City. Meet your host at a premier Ultra Lounge on the Las Vegas strip and get ready for an epic night.
Big Bus Las Vegas Night Time Tour:
Las Vegas is a striking city by day, but it becomes a truly fabulous one after dark. Don't miss the chance to see Las Vegas at night during your trip to Sin City. This three-hour night tour by Big Bus Las Vegas is the perfect option to see the city in all her illuminated glory.
Siegfried Roy Secret Garden Dolphin Habitat:
Take a walk on the wild side at Siegfried and Roy's Secret Garden at The Mirage Hotel. This place is home to some of the most majestic creatures in the world and each enclosure is designed to represent natural conditions in the wild. In the Big Cat Habitat, you'll find black panthers, stunning white lions, and tigers, and in the Dolphin Habitat, you'll meet a family of playful bottlenose dolphins.
Ultimate 4D Experience All Day Pass Excalibur:
Looking for fun things to do in Vegas with kids? Located in The Excalibur's Fun Dungeon, the Ultimate 4D Experience is the resort's latest attraction. The Ultimate 4D Experience opened in 2017, and families have enjoyed it since. Ultimate fun, ultimate thrills, and ultimate adventures. This new all-encompassing experience allows visitors to sit in a state-of-the-art theater and enjoy a four-dimensional presentation of recent blockbusters.
SkyPod at The STRAT VIP Access:
Leave your fear of heights behind and get above it all with views of Sin City from The SkyPod Observation Tower at The Strat – one of the best things to do in the Las Vegas strip. Offering sweeping views of the Strip, Las Vegas Valley, and beyond, the SkyPod Observation Tower at The STRAT is one of the best ways to get acquainted with the city and see all the major landmarks along the skyline and is the tallest freestanding observation tower in the United States at 1,149 feet.
Sky Zone Trampoline Park:
Jump, dive, soar and defy gravity as you bounce from one trampoline surface to the next in Sky Zone's massive wall-to-wall trampoline park. You'll be fully enclosed by bouncy surfaces and can even bounce off the walls. Practice flips, somersaults, tumbles, mid-air karate kicks, and more and see just how high you can fly. Your legs and lung will be working hard in no time. Need a break from all the jumping? Head up to the observation deck for a birds-eye-view of the action below.
Pole Position Raceway Virtual Experience:
Step into a world of ultra-virtual reality in the Pole Position VR Arena. Get armed to defend your team from a hoard of zombies. Enter the VR Battlefield and fight against robots. Or become a legendary pirate in a series of wacky adventures. Whichever game you choose, this VR arena has the tech to leave you amazed.
Rockstar Pool Party Tour:
Get access to some of the hottest pool parties in Las Vegas and enjoy a VIP experience with drinks specials and premium transportation. Head to the first Las Vegas pool party where you can relax, have fun and enjoy drinks specials before meeting your guide to get the real party started.
Fly LINQ Zipline:
Your adrenaline-filled experience will start with a great view of the strip as you ride the elevator ride up the 122-foot-tall launch tower. Once you're geared up with a safety harness and weights, Fly LINQ Zipline will launch you and gravity will take over. You'll fly over the open-air LINQ shopping, dining, and entertainment promenade at up to 35mph. Get bird's-eye views of the vibrant signage of everything below, including Brooklyn Bowl, Sprinkles, and O'Sheas as you speed along towards the towering High Roller Observation Wheel ahead of you.
The Hunger Games Exhibition:
Experience the dystopian world of Panem for yourself at the magnificent MGM Grand Las Vegas. The Hunger Games: The Exhibition is the latest and most exciting immersive experience to be based on a blockbuster movie franchise.
Hoover Dam Highlights Tour:
Hop aboard a luxury, deluxe coach right from the Las Vegas Strip, and start your Hoover Dam Tour adventure. On this tour, you'll get amazing views of the Hoover Dam from the Mike O'Callaghan-Pat Tillman Memorial Bridge. At 905 feet above the Colorado River, your views will be unparalleled. You'll also get to peer down into the magnificent Black Canyon, spanned by the Hoover Dam itself.
Señor Frogs One-Hour Open Bar:
A great spot to kick off a fun night or grab a bite between visiting attractions, Señor Frogs offers an experience that's always fun and a little bit loco. Whether it's the party vibes, festive and fun Mexican-inspired atmosphere, casual 'no rules' policy, creative menu, friendly staff, or extensive drink specials, Señor Frogs is always a top destination for Las Vegas visitors.
Big Apple Roller Coaster:
The red steel coaster starts with a slow climb to build-up your anticipation before rapidly dropping almost 80 feet. You'll pick up speed – fast – and make your way through a series of hills, inversions, vertical loops, and a corkscrew spiral for a whirlwind of an experience. Feel the negative G-force as you whiz by replicas of New York City icons like the Statue of Liberty, Chrysler Building, Empire State Building, and more.
Number One Escape Room:
Test your wit and teamwork skills as you race against the clock to solve a mystery and lead the group to safety. Number One Escape Room is a live escape adventure game you can play with friends or family.
Las Vegas Mini Grand Prix:
Race around your choice of tracks – Go Kart Road Course, Kiddie Karts, and Sprint Kart Speedway. Or, with additional purchase, race on the Euro High Speed Track (14 years or older). Get behind the wheel and see how fast you can drive at the Las Vegas Mini Grand Prix.
Eiffel Tower Experience Paris Las Vegas:
The Eiffel Tower Viewing Deck takes visitors through the highlights of Paris, right on the Strip, and to new heights 46 stories above ground. When you arrive at the Eiffel Tower, you'll pass recognizable Parisian landmarks as you make your way through the exhibits leading up to the observation deck. Pose for photos at the Arc de Triomphe, Paris Opera House, Louvre, and more.
Zion National Park Tour:
Spectacular mountain views, epic canyons, otherworldy hoodoos, and striking red rocks are just some of the photo ops you'll get to enjoy on this fantastic day tour. This comprehensive tour will allow you to see the main highlights of Zion. Firstly, you'll ascend up the mountain pass, and through the mile-long tunnel, with a stop at Checkerboard Mesa. You'll then continue on to Bryce Canyon National Park where you can walk the rim of the canyon and enjoy views of the terracotta-colored landscape. You'll then hike down into the canyon to experience views from the bottom, looking up through the hoodoos to the sky.
Full Day Grand Canyon Route 66 Tour:
This guided, full-day tour of the Grand Canyon's South Rim takes about 13 hours and includes roundtrip transportation from the Las Vegas Strip in a deluxe coach, box lunch included. On your way to the South Rim, you'll get a complimentary granola bar and bottled water to enjoy as you travel across the famous Mike O'Callaghan-Pat Tillman Memorial Bridge. You'll also stop at the scenic Lake Mead viewpoint for a spectacular view of the lake and landscape.
Downtown Fremont Street Walking Tour:
A knowledgeable guide will lead you down Fremont Street and explain how this wondrous district became one of the most popular sites in Las Vegas! You will visit Gold and Silver Pawn (as known from Pawn Stars), Downtown Container Park, and even where it all began; Union Station Site! Overall, this is a great way to see and learn about Las Vegas culture while discovering facts you didn't think you needed to know.
Maverick Las Vegas Helicopter Tours:
Come join us on the Maverick Las Vegas Helicopter Tours and soar high above one of the country's biggest and brightest entertainment capitals – Las Vegas. Hop aboard one of our industry-leading helicopters and get ready for the thrill of your life. From the stunning skyline to the mesmerizing lights from the top hotels, casinos, and theaters, you will never forget your helicopter tour of Las Vegas. Book your tour today!
Marvel Avengers STATION Interactive Exhibit Las Vegas:
Put down that comic book because you're being summoned into the world of the greatest defenders our planet has ever seen, the Marvel Avengers STATION Interactive Exhibit Las Vegas is the Strip's newest superhero attraction that is about to make all your fantasy/Sci-Fi dreams come true. Marvel fans, one ticket gets you up-close-and-personal with Iron Man, the Hulk and Thor. And you don't even have to go to Asgard to do it, just a little ole place called Las Vegas, Nevada.
Hollywood Cars Museum Las Vegas:
The most underrated supporting characters of all time, ladies and gentlemen: movie cars. Where would the "Fast and Furious" franchise be without the supercharged coupes or Batman without the Batmobile? While Hollywood's elite soaked up the spotlight, the underdogs quietly waited in the wings – until now. The Hollywood Cars Museum Las Vegas is home to the world's most famous movie cars like the DeLorean from "Back to the Future," KITT from "Knight Rider" and General Lee from "Dukes of Hazzard."
Erotic Heritage Museum:
It's probably not a big surprise that the largest erotic museum on the planet happens to be in good ole Las Vegas, Nevada. They don't call us Sin City for nothin,' am I right? The purpose behind the museum is educational and experiential, a place guests can learn about communities and celebrate their basic human desires without judgment.
Springs Preserve:
Welcome to the Springs Preserve, the birthplace of fabulous Las Vegas. The 180-acre cultural and historic attraction sits on the site of those former springs, offering state-of-the-art exhibits, galleries, hiking trails, live animal shows and botanical gardens that teach visitors about the city's rich heritage — while also getting them to think about its future. The 70,000-square-foot Nevada State Museum is also located on the property. Listed on the National Register of Historic Places, the Springs Preserve is run by the Las Vegas Valley Water District, the agency that manages the city's water and promotes conservation. From recreation to education, the entire family will enjoy this respite from the hustle and bustle of the Strip.