Bodies Exhibition Luxor Las Vegas Coupons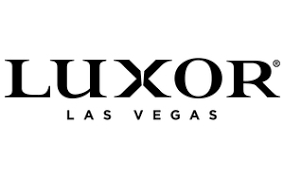 How to Redeem Bodies Exhibition Luxor Las Vegas Coupons:
About Bodies The Exhibition:
Preserving the bodies
To keep the specimens in top condition without decaying, they go through a method known as polymer preservation, in which all of the tissue and water is replaced with silicone rubber.
More on Bodies The Exhibition:
First, each specimen must be preserved to stop decay. Next, it's dissected to feature specific parts of the body. Once dissected, the specimen is immersed in acetone. This process removes all body water.
After the acetone process, the specimen is placed in a silicone polymer bath and sealed in a vacuum chamber. During this stage, the acetone leaves the body in the form of gas and the silicone polymer replaces it, entering each cell and body tissue. A catalyst is then applied to the specimen, which hardens it and completes the process.
Experts are available at the exhibit for guests who have further questions.
With a name like Bodies in Las Vegas, it's easy to assume you're going to a topless show. But Bodies…The Exhibition at the Luxor is even more revealing.
Bodies will easily trump any science lab dissection you've done in school. With an intricate, 3-D vision of the human form, visitors get the chance to see real bodies, preserved along with their inner organs. The exhibit showcases 13 whole-body specimens from China and more than 260 organs and partial body specimens. There are multiple rooms dedicated to different parts of the body, including the muscular, skeletal, circulatory and respiratory systems.
Address & Contact Information:
Luxor Hotel & Casino
3900 S Las Vegas Blvd
Las Vegas, NV 89119
www.luxor.com