The Mob Museum Coupons

How to Redeem The Mob Museum Coupons:
Print this coupon
and show to admissions upon arrival. This coupon is valid for up to 4 people and cannot be combined with other offers.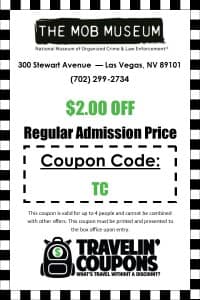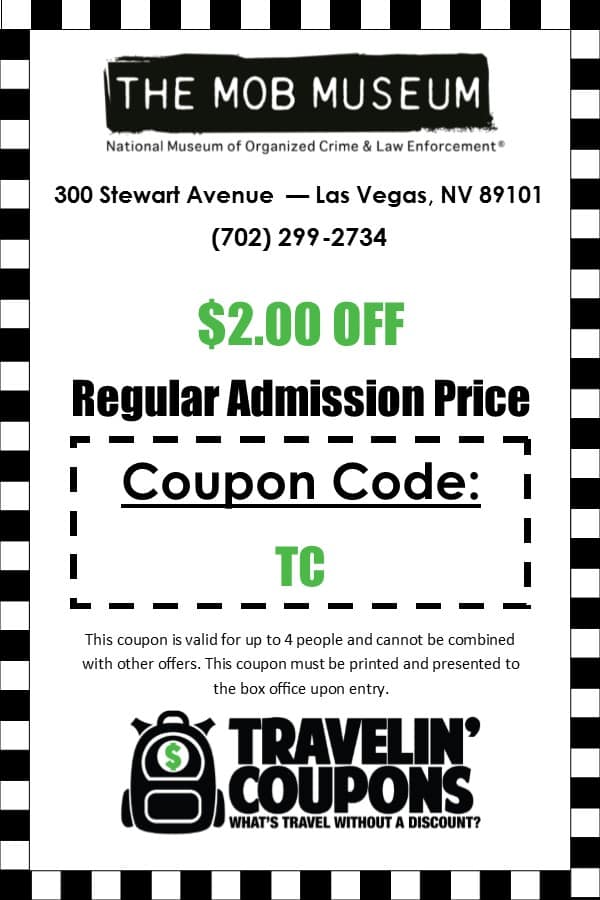 About The Mob Museum:
The Mob Museum will take you on interactive journey featuring true stories from the birth of the Mob, to today's headlines. Shadows and whispers. G-Men and Made Men. Whether you like it or not, this is American history. This eye-opening, authentic view of organized crime's impact on the world reveals an insider's look at the events and characters of the continuing battle between the Mob and the law.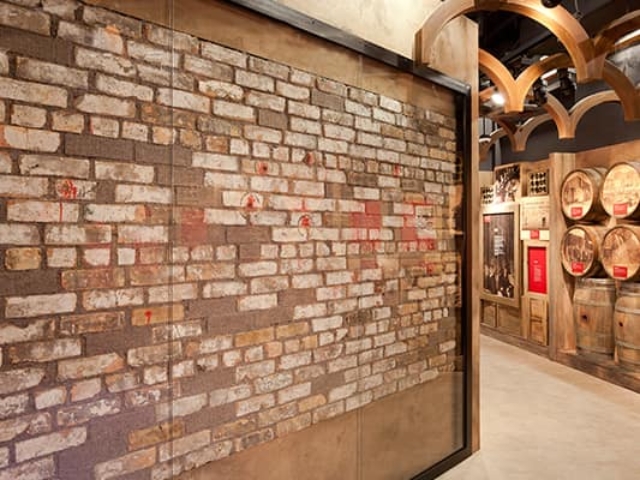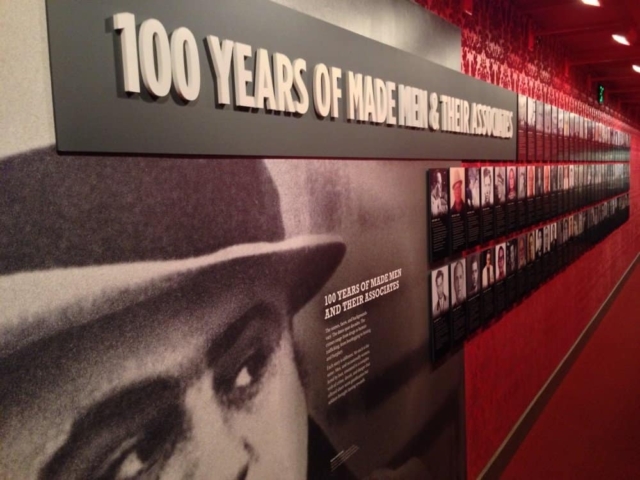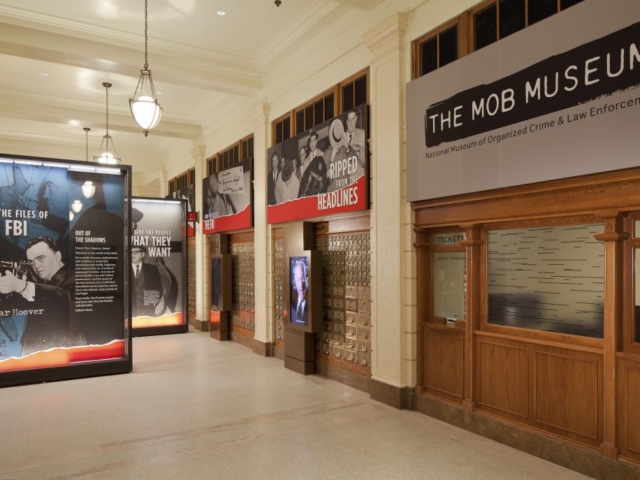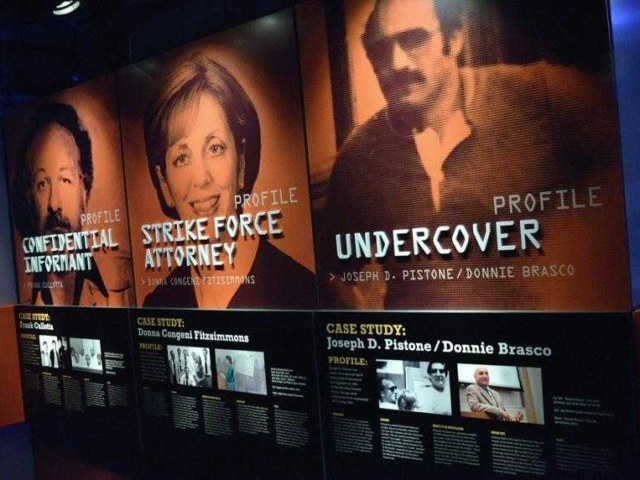 More on The Mob Museum:
Real stories are brought to life with engaging, multi-sensory exhibits and unparalleled insights from those on the front lines of both sides of the battle. The Mob Museum offers a provocative, contemporary look at this fascinating topic through hundreds of artifacts and immersive storylines. We bring Mob stories to life so completely, you'll feel like you're part of them. But hey—you didn't hear it from us.

Important Information:
The Mob Museum is open daily
Hours of operation: 10am to 7pm
Limited parking is available for a nominal fee
Address & Contact Information:
The Mob Museum
300 Stewart Avenue
Las Vegas, NV 89101
702.229.2734
www.themobmuseum.org