Audubon Zoo Trusted Tours Coupons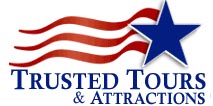 How to Redeem Audubon Zoo Trusted Tours Coupons: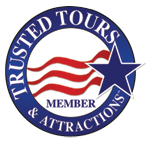 By booking now through our link with
Trusted Tours
you can save on all their tour packages! Travelin' Coupons donates 10% of its proceeds to the Student Youth Travel Foundation. It may not be much, but every little bit helps. Thank you! We love you and have fun on the tour!

About Audubon Zoo Trusted Tours:
Located in historic Uptown New Orleans Audubon Zoo cares for animals from around the globe, engaging educational programs, and hands-on animal encounters. Unique natural habitats such as the award-winning Louisiana Swamp and Jaguar Jungle showcase the relationship between people and nature. Don't miss the daily animal presentations, chats and feeds; our highly endangered whooping cranes, Amur leopards, and orangutans; our tiger; and our mysterious white alligators. Audubon Zoo is consistently one of the country's top-ranked zoos, voted as one of the top ten zoos in the country in the USA Today "10Best" reader poll and ranked as one of the top things to do in New Orleans.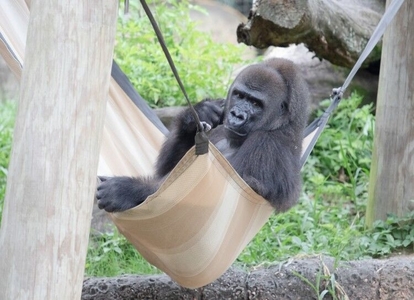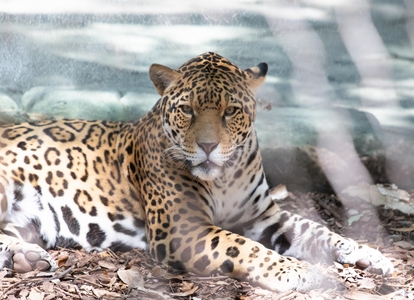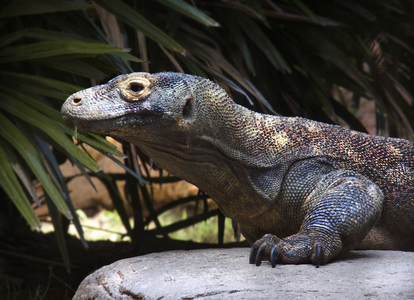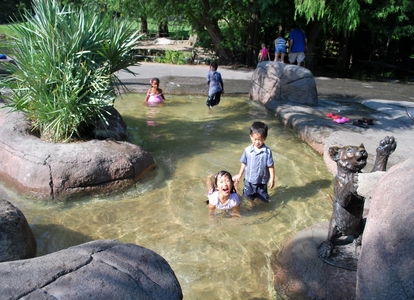 More on Audubon Zoo Trusted Tours:
World of Primates:
Discover the amazing world of primates with tamarins, gorillas, lemurs and siamangs, just to name a few. Also in this area are the Sumatran Orangutans whose family includes Feliz, Berani and Blaze.
Sea Lions:
The Odenheimer Sea Lion Pool, located in one of the most historic sections of the Zoo, is a favorite spot for visitors. Always swimming with activity, the pool is home to five sea lions who love to show visitors just what it takes to be a sea lion. In addition to their regular routines at Audubon Zoo, the sea lion staff trains with all of the sea lions every day. They all learn the same commands but each animal has a different delivery. For example, they all know how to wave their flipper but each one has their own wave.
Jaguar Jungle:
The innovative Jaguar Jungle exhibit brings together the animals, people, environment and culture of the Mayan civilization in a jungle rainforest setting. Spider monkeys, sloth and the most sacred animals in Mayan lore, jaguars are already waiting for you. There are also recreated ruins, a dig site where young archeologists can unearth treasures and the magnificent jaguars.
White Tigers:
Two white tiger brothers are pouncing and prowling at Audubon Zoo. Named Rex and Zulu in honor of Mardi Gras royalty, these tigers spend time cat-napping but when they are in the mood to be frisky, they pounce and chase each other around their exhibit. These white tigers are not true albinos. Their fur is white, marked with chocolate brown to charcoal gray stripes, their eyes are icy blue, and their nose and pawpads are pink.
The Dragon's Lair:
Located near the Reptile Encounter the Komodo dragon exhibit has captured the attention of visitors from near and far. Known as the world's largest lizard, Komodo dragons measure six to nine foot long and weigh around 200 pounds. Komodos are found only on three small Indonesian islands – Komodo, Flores and Rinca. These awesome creatures can sprint up to 15 miles per hour…faster than most humans can run and are considered a national treasure in their homeland.
While you are sizing up the Komodo dragons, stop by the Reptile Encounter (right around the corner) which celebrated it's 20th birthday on Sept. 5, 2007. The popular habitat houses more than 300 reptiles and amphibians of 100-plus species including a new panther chameleon exhibit near the entrance.
Monkey Hill:
Monkey Hill was originally constructed by the Works Progress Administration in the 1930s. The intent, legend has it, was to show the children of New Orleans what a hill looks like. Now, Monkey hill features a five-level treehouse to give visitors a monkey-eye view from the legendary tallest point in New Orleans. There is also a rope bridge, bronze lion sculptures, wading pools and plenty of "room to roll" down Monkey Hill which has been a highlight of a Zoo visit for generations.
Rhinos:
If you come to Audubon Zoo you can see the Southern white rhinos in the African Savanna exhibit. This species is declining in its native Africa due to poaching, human encroachment and habitat destruction. Only 12,000 or so remain in the wild, with about 160 in captivity. Recovery of the population is also hampered by the species' slow growth: mother rhino's are pregnant for 17 months!
Address & Contact Information:
Trusted Tours and Attractions
201 Front Street,
Key West, Florida, 33040
800-844-7601
www.trustedtours.com