We no longer offer this tour. For our other great tours check out our Florida Outdoor Adventure Discounts Here!

Revolution Off Road Myakka Adventure Coupons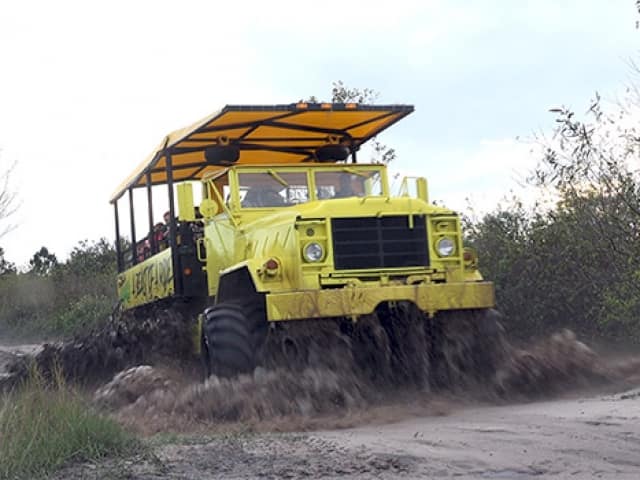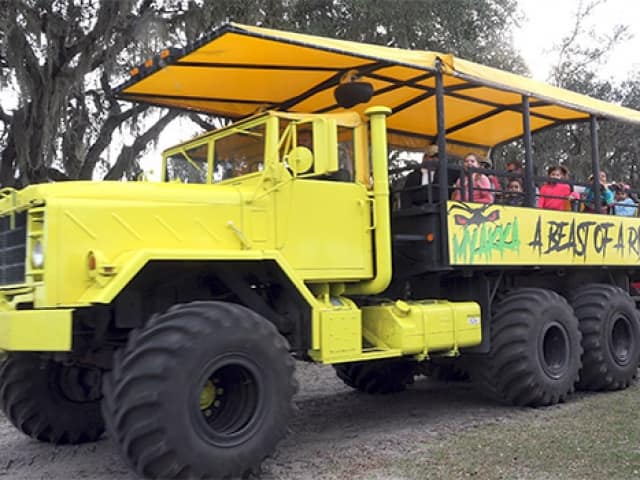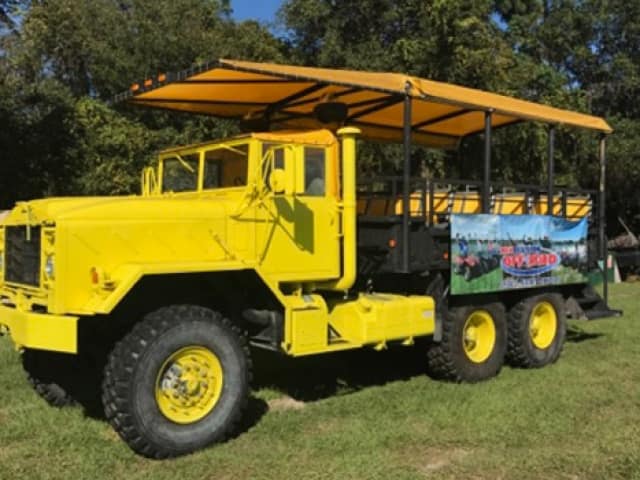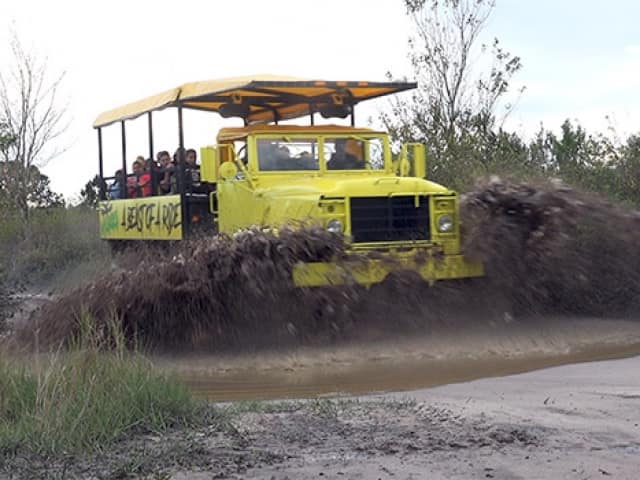 About Revolution Off Road Myakka Adventure:
While searching for the Myakka Man himself, you and your family will embark on a fact-filled expedition through various terrain. Be prepared to get dirty as you traverse bumpy terrain while spotting local wildlife and crystal blue lakes. Along the way on this 1-hour tour, keep an eye out for the Myakka Man's glowing red eyes, massive footprints, and more throughout the 220-acre property.
How to Redeem Revolution Off Road Myakka Adventure Coupons
More on Revolution Off Road Myakka Adventure:
The Myakka Adventure tour is a fact filled family adventure. While looking for the Myakka man himself you will be seated on top of our 20 passenger vehicle over our 230 acres of property. Not only will get the best view of the lakes and sand dunes you may just see the lair of the beast.
MYAKKA ADVENTURE EXPERIENCE
This family ride takes place in our specially adapted Deuce-and-a-Half Army truck, an 8 wheeled truck with 20 seats up top for a bird's eye view of the 220 acres of property including the crystal blue lakes, treetops and the chance to spot some local wildlife.
The Myakka has the ability to drive over all types of terrain. Although not designed for speed, it can handle the tracks and trails we have with little effort but our terrain is not flat and can be very bumpy at times.
To ride in the Myakka you must be able to sit upright unaided and will be required to wear a seat belt.
As you travel around the trails, our guides will point out areas of interest, local animals if they are around, and of course the "Myakka Man's" favorite hideouts. Keep a careful watch for his bright red eyes shining from the woods his footprints and his lair.
We have a canopy but the sun may get in your eyes so sunglasses may be a good idea. The Myakka is fun for the whole family and a unique addition to a birthday party for all ages.
Address & Contact Information:
Revolution Off Road
4000 State Road 33
Clermont, FL 34714
www.revolutionoffroad.com