Wild Florida Coupons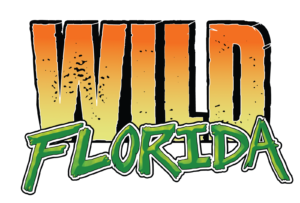 How to redeem 20% OFF Wild Florida Coupons:




Purchase your ticket online to get 20% OFF all Wild Florida tickets by using promo code:


TRAVLN20


Enter the code when selecting the number of tickets!






Print this coupon and give to admissions upon arrival. Reservations are recommended for Airboat rides.

About Wild Florida:
Hop on board one of Wild Florida's U.S. Coast Guard certified airboats for a tour into the wilds of Orlando. You'll see alligators, turkeys, wild hogs, eagles, and many other animals who call the Florida Everglades home. You will be amazed at what you are able to see in this little piece of heaven they call Wild Florida.
In their Wild Lift Park they have over 200 animals on display, including zebras, sloths, lemurs, bobcats, and other exotic species. They have a walk-in bird aviary with ducks, parrots and other birds from all over the world. Their animal keepers are very knowledgeable about the habits and history of the animals in our Wildlife Park. You can even fulfill your lifelong dream by working as an animal keeper for a day. It's only one of the many interactive programs they have with the animals.
Remember! The Wild Life Park comes free with any Airboat tour! Check Airboating in the Everglades off your bucket list today!
New at Wild Florida:
Buckle up for your wildest car ride yet! Travel down gravel paths within our Drive-thru Safari Park and discover more than 100 native and exotic animals roaming freely. During your journey, you'll have the opportunity to observe a variety of animals often only found around the world. Enjoy identifying species from as far away as the African savanna to others from the deciduous forests of North America, all from the comfort of your own car.
Expanding across 85 acres of untouched scenic landscapes, our wildlife and safari park presents a unique opportunity to bring you up close and personal with wild animals such as giraffes, zebra, eland antelope, scimitar oryx, American bison, mouflon sheep, and more! As you travel down our two-mile "unbeaten path," you and your family can enjoy an exploration just feet away from animals you normally only see on TV.
Important Information About Wild Florida:
A visit into the Florida Everglades will be the most wild adventure you experience in Central Florida. The Everglades start here!
All vessels are U.S. Coast Guard approved and inspected on an annual basis
The park is inspected and approved by Florida Fish and Wildlife Conservation Commission (FWC), United States Department of Agriculture (USDA), and Florida Department of Environmental Protection (DEP)
The animals are checked regularly by a veterinarian.
Wild Florida is a vast park with very little development
There are plenty of places to eat and relax at Wild Florida
Address & Contact Information:
Wild Florida
3301 Lake Cypress Road
Kenansville, FL 34739
407-957-3135
www.wildfloridairboats.com/