Cancun is one of the most popular tourist destinations globally for many reasons. Cancun has gorgeous white sand beaches and crystal clear turquoise waters, incredible weather all year round, a plethora of things to do, nightlife that rivals Ibiza and Miami, and easy access from North America make it a favorite escape. But what makes Cancun extra special for couples is that there are endless romantic possibilities no matter what you choose to do. This place has something for everyone, from intimate dinners on the beach to sunset cruises to adventures zip lining through the jungle canopies.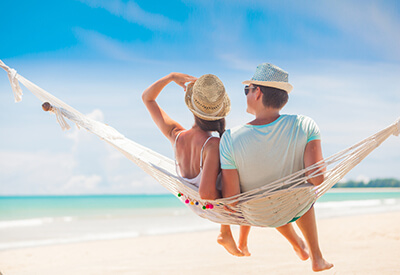 One of the best things about Cancun is that there's no shortage of activities to do during the day or night, so you can mix and match depending on your mood. For example, one day, you could spend the morning relaxing on your hotel's private beach, and in the afternoon, you and your partner could go snorkeling or kayaking nearby.
Or maybe you'd like to be adventurous and zip line through the jungle – sounds crazy? It isn't when you are surrounded by hundreds of different birds flying around and monkeys swinging from tree branch to tree branch high up above! And that's just one example of many.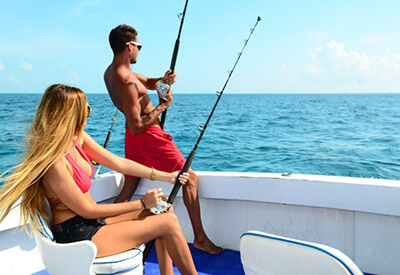 Another popular excursion is deep sea fishing. The setting sun provides incredible views as you relax on a large yacht with your significant other while reeling in some monster fish! Many people even catch marlin and sailfish, weighing several hundred pounds.
Besides all the solo activities available for couples or individuals, there are definitely some fantastic things you can do together during a date night! These include:
– sunset cruises
– glass bottom boat tours
– romantic dinners by candlelight on the beach
– jungle zip lining
– snorkeling/kayaking trips from land or sea
– city tour bus with an open-air top
– walking tours in colonial cities to learn about history and culture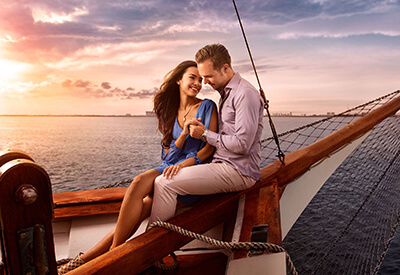 As you can see, there are plenty of activities to do when you're in Cancun. For example, if your significant other enjoys kayaking, then chances are they'll love ziplining through the jungle so take advantage of experiences like this! And the best part is that all these things relate to one another, which makes it easier for you to plan.