When you're ready to get away with your partner for a day or two, Charlotte is the perfect place to add romance to your date.
Romance can be found anywhere in Charlotte if you know where to look. There are so many great places to visit here that you could fill up an entire weekend just exploring new areas and seeing what this fantastic city has to offer you and your date! Now, of course, there's no way we can cover every single romantic establishment in town, but we can give you a great place to start. Here is our list of the top romantic places in Charlotte: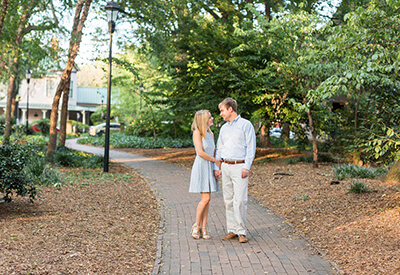 Love Park: This may come as a surprise to some, but Love Park (though not an actual park) is one of the most romantic places in Charlotte. A bench inside this small shopping center has been converted into a sculpture that reads "love." On Valentine's Day and anniversaries throughout the year, couples flock here for their yearly photograph together. The beautiful thing about Love Park is that it will always be there waiting for your partner to pop the question or enjoy being surrounded by those who love each other. Once again, Love Park isn't an actual park, but it's one of those little hidden gems that makes Charlotte so unique.
The Gardens at Ballantyne: The Gardens at Ballantyne are a serene and beautiful place to spend an afternoon with your loved one. Pack a picnic lunch (or take advantage of the onsite cafe) and spend the day wandering hand in hand through the gardens. You may even want to grab a blanket and have a romantic picnic dinner under the stars! With acres of gardens to explore, a reflecting pond, and even a waterfall, you'll feel like you've been transported to another world.
Charlotte is home to several of North Carolina's best vineyards. With over 100 wineries throughout the state, there are plenty of places for you and your loved one to go on a weekend getaway. Many offer package deals that include transportation from Charlotte, wine tastings, tours of the vineyard, food pairings with wines, and more!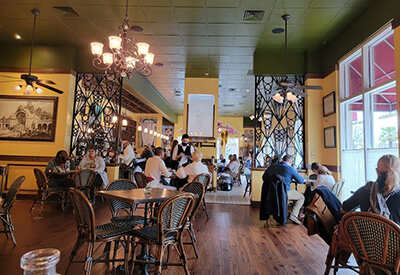 Cafe Monte: Located in the historic Dilworth neighborhood in Charlotte, Cafe Monte is a cozy European-style bistro that offers some of the best food in town. Though their menu changes daily, several staples never change, including their famous cheesecake. But what makes this place stand out (in our opinion) is their wine list. With over 200 wines to choose from, you'll be able to take your time and enjoy every last drop.
Don't forget to check Groupon for other amazing deals in Charlotte. Click HERE to view current offers from Groupon.