Few things compare to the gorgeous red rocks of Sedona's topography; it is a sight to behold. Aside from the general splendor of the environment, there are many things to do in Sedona that you've got to see.
Sedona Tours
1. Grand Canyon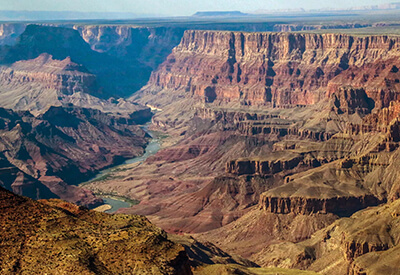 Sedona is a mere two-hour drive from this wonder of the natural world. This tour also includes a visit to the Wupatki Ruins, Sunset Crater Volcano, and the Cameron Trading Post on the Navajo Reservation.
Tour the historic mining town and ghostly locations only 45 minutes from Sedona. See the famous Sliding Jail and learn about the history of this copper town trapped in time.
Away from the pollution of electric lighting, the night sky illuminates into a glittering sea of starlight. Local astronomers guide your viewing with extensive knowledge and high-powered telescopes.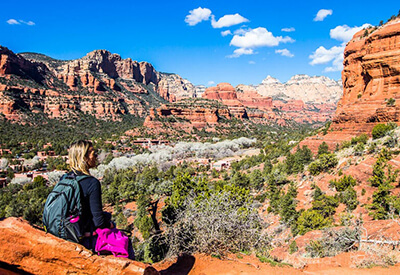 Sedona is also known for its spiritual energies channeled at four vortexes (vortices). Even if you are skeptical of the mysticism, each of the four locations is rich with history and scenic views; well worth a visit, in any case.
Experienced guides take you through hard-to-access locales via rugged 4×4 jeeps. There are several adventures to choose from so you can see different places every time you visit.
Sedona Attractions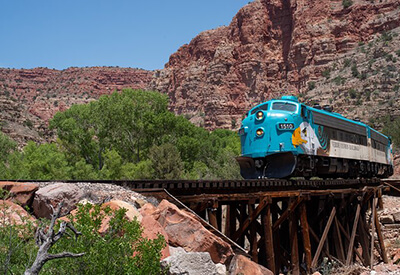 The FP7 train engine is a timeless piece of Americana that takes you through hidden high desert habitats with views unlike anything you will see anywhere else.
Just south of Sedona is one of the best-preserved cliff dwellings in North America from the Sinagua people. This 20 room pueblo was one of four original sites declared a National Monument by Teddy Roosevelt himself.
Taking the road less traveled can lead you to some incredible sights. Each of these hikes boasts gorgeous views and offers something to hikers of every ability level.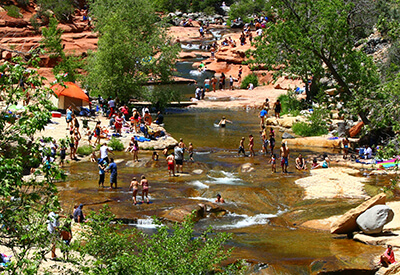 Just south of Sedona is the village of Oak Creek, and it is equally as beautiful as its northern neighbor. The creek features many areas to picnic and play near the water. It is also a great place to fish and view iconic scenery.
This immense, sandstone arch sits 54 feet above the ground and gives you an incredible 360-degree view of the surroundings. The trail to the landmark is short, but parking can be difficult to obtain, so arrive early.Whether you are seeking adventure or a calm retreat, there are things to do in Sedona for everyone!