International Spy Museum Coupons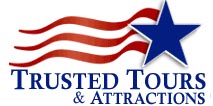 How to Redeem International Spy Museum Coupons: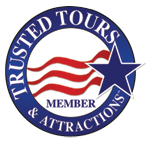 By booking now through our link with
Trusted Tours
you can save on all their tour packages! Travelin' Coupons donates 10% of its proceeds to the Student Youth Travel Foundation. It may not be much, but every little bit helps. Thank you! We love you and have fun in Washington, DC!

About International Spy Museum:
The mission of the International Spy Museum is to educate the public about espionage in an engaging way and to provide a context that fosters understanding of its importance and impact on current and historic events. The exhibit combines themed rooms and activities with historic tales and artifacts from the history of global intrigue. History takes on vivid life in this artfully designed exhibition space.
More on International Spy Museum:
No matter what motives brought you here… leave your preconceptions behind. Learn about the authentic TRADECRAFT that has been used throughout time and around the world. Hear spies, in their own words, describe the challenges and the " game" of spying. Spy Museum is the only public museum in the United States solely dedicated to espionage. It is the only one in the world to provide a global perspective on an all-but-invisible profession that has shaped history and continues to have a significant impact on world events.
The Museum features the largest collection of international espionage artifacts ever placed on public display. Many of these objects are being seen by the public for the first time. These artifacts illuminate the work of famous spies and pivotal espionage actions, as well as help bring to life the strategies and techniques of the men and women behind some of the most secretive espionage missions in world history.
The International Spy Museum experience begins with an orientation to the techniques, tools, and other tradecraft associated with espionage. Visitors watch a Briefing Film and tour the "School for Spies" where 200 artifacts are displayed. The latter also includes interactive exhibits about audio surveillance, threat analysis, and maintaining one's cover.
EXQUISITELY EVIL: 50 YEARS OF BOND VILLAINS:
Meet Bond's villains, discover their evil schemes, and see their exotic lairs and weapons in this SPECIAL EXHIBIT commemorating the 50th anniversary of the Bond films. See over 100 artifacts from the films— including the Sea Vac drill from TOMORROW NEVER DIES, Le Chiffre's inhaler from CASINO ROYALE, and a nerve gas sphere from MOONRAKER—all from the archives of EON Productions, the Bond film producers. Explore how the evildoers and their plots have changed to reflect their times and how James Bond has influenced the public's perception of real espionage.
21ST CENTURY:
Confront the contemporary challenges that intelligence faces today, when it is needed more than ever. On your final stop—Weapons of Mass Disruption—hear from some of today's top experts on the new intelligence battlefield of cyberspace. Explore what would happen if a CYBER ATTACK hit the electrical grid. See the different ways cyberspace has become a battle­ground for the military, terrorists and spies, and even James Bond. This gallery includes material from the newest Bond film, 2012's SKYFALL, whose brilliant villain Raoul Silva is a cyber-terrorist.
International Spy Museum Highlights:
The only museum in the world dedicated to the history and art of espionage
Over 200 artifacts dedicated to the art of spying – Many on display to the public for the first time
Learn first-hand how spies perform their spy craft
Become a spy through hands-on, interactive systems. Break the Enigma Code, have your own spy moment on Hang Time, or listen for submarines using underwater surveillance systems.
Learn how cyber-warfare can impact a nation, and how to defend against it
Learn about famous celebrities who were spies for their country
Discover the secrets behind code breaking during World War II
Exquisitely Evil: 50 years of Bond Villains
5,000 Sq ft Gift Shop with gadgets, books, souvenirs and apparel
Address & Contact Information:
Trusted Tours and Attractions
201 Front Street,
Key West, Florida, 33040
800-844-7601
www.trustedtours.com