Old South Meeting House Coupons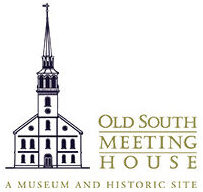 How to Redeem Old South Meeting House Coupons: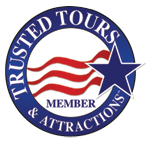 Purchase your ticket through our partner,
Trusted Tours
! Travelin' Coupons donates 10% of its proceeds to the Student Youth Travel Foundation. It may not be much, but every little bit helps. Thank you! We love you and have fun in Boston, MA!

About Old South Meeting House:
The largest public gathering place in colonial Boston, the Old South Meeting House was the setting for numerous dramatic debates and historic votes. These impassioned cries for liberty blazed the path for national independence.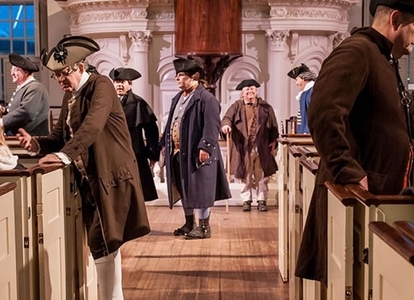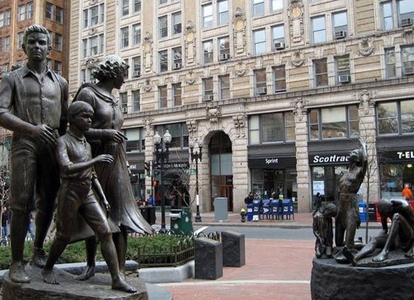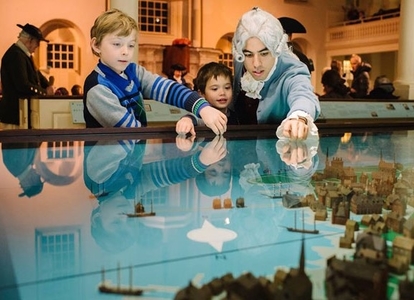 More on Old South Meeting House:
Built in 1729, this original structure is an important historic colonial landmark that contains several rare artifacts. Renowned as the location where the Boston Tea Party began, the meetinghouse contains a 3D model that depicts the route the Sons of Liberty took to the ships in the harbor. Along with John Hancock's writing desk, visitors can view a first edition copy of internationally renowned poet Phillis Wheatley's 1773 book as well as other rare revolutionary era artifacts and documents.
The Old South Meeting House is the site where magistrate Samuel Sewall made a public apology for his participation in the notorious Salem Witch Trials. Benjamin Franklin was baptized here, and African American author Ms. Wheatley received inspiration for her work. It was inside the walls of this national landmark that the revolution began after a series of meetings.
While costumed colonists are well known for throwing casks of tea into Boston Harbor on the evening of December 16, 1773, "the party" actually began at the Old South Meeting House. A large crowd had gathered to debate and protest the tax on tea. When the meeting adjourned, the overflowing crowd made their way to Griffin's Wharf to stage their famous protest. A group of concerned citizens bought the meetinghouse when it was facing demolition in 1876.
This treasured landmark preserves and chronicles its revolutionary legacy. The museum is home to the Voices of Protest exhibit, which depicts the events that took place here and the story of early Bostonians. Visitors can explore the central role of the Old South Meeting House and view interesting relics like a bottle of tea from the pivotal Boston Tea Party. Obtain an eTicket today to see where the smoldering embers ignited the flames of revolution.
Address & Contact Information:
Old South Meeting House
310 Washington St
Boston, MA 02108
www.revolutionaryspaces.org