Chicago CityPass Coupon
Your Pass Includes:
CityPass Chicago Coupon:
Travelin' Coupon Discount:
SAVE 53% ON ADMISSION TO THE TOP 5 CHICAGO ATTRACTIONS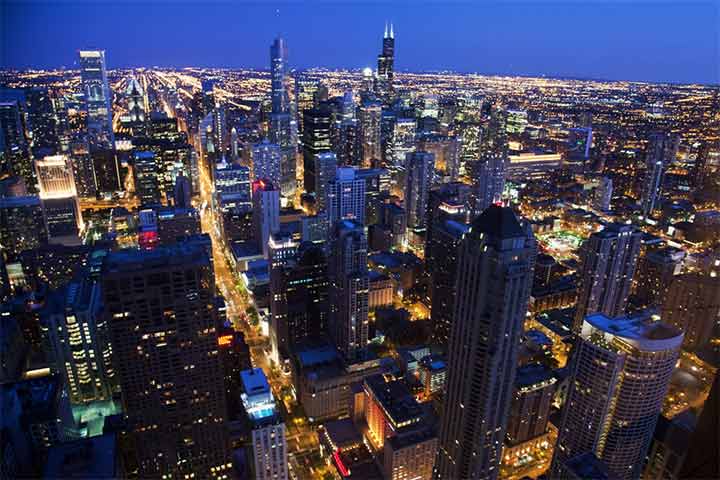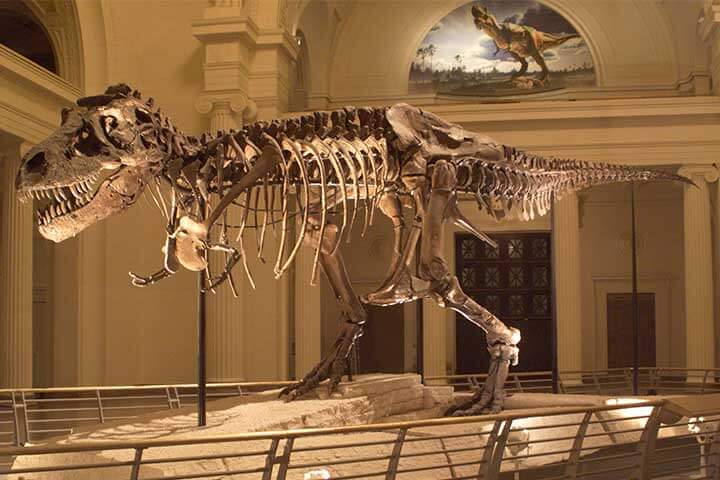 About CityPass Chicago:
Skip the ticket line and head straight to the fun in Chicago. Experience the best of Chicago with CityPASS. You'll get VIP admission to the most iconic attractions in the city, hand-picked and packaged into one convenient ticket booklet at a big savings. With 9 days to use your tickets, there's no need to rush through each attraction. And skipping ticket lines means you'll have more time to enjoy the Chicagoan experience—from the city's famous landmarks and beautiful architecture to the amazing food and warm Midwestern hospitality.
Shedd Aquarium:
Travel the world in 80 habitats and see some of the world's most fascinating animals in Waters of the World.
Learn about the yearly flood cycle of the mighty Amazon and see piranhas, tarantulas, stingrays, monkeys and an anaconda in Amazon Rising.
Splash into a coral reef in the Philippines and get a diver's-eye view of a diverse marine metropolis in the award-winning Wild Reef, home to more sharks, stingrays and live coral than any other exhibit at Shedd.
Immerse yourself in the vibrant coastal ecosystem of the Pacific Northwest and encounter beluga whales, Pacific white-sided dolphins, sea lions and sea otters in the Abbot Oceanarium.
Watch your kids as they try out life as a sleek sliding penguin or a deep-sea submarine explorer in Polar Play Zone.
Skydeck Chicago:
Admire breathtaking views of up to 50 miles, including Michigan, Indiana, Illinois and Wisconsin.
Look straight down to the streets of Chicago far below from The Ledge, glass floor balconies only 1.5 inches thick.
High-speed elevators zip you to the top at 1600 feet (488 meters) per minute.
Explore Chicago with interactive touch-screen activities and exhibits, and learn how Willis Tower went from dream to world icon in the 9-minute movie Reaching for the Sky.
The Field Museum:
See more than 26 million artifacts, including Sue, the world's largest, most complete T. rex.
Go on an awe-inspiring journey through 4 billion years of life on Earth in Evolving Planet.
Explore life on a tropical Pacific island in Traveling the Pacific.
See how The Field Museum is leading the way in conservation of the wilderness and protection of the Earth's biodiversity in Abbot Hall of Conservation Restoring Earth, and learn what you can do to get involved.
Watch nature and science come to life before your eyes in an exciting 3D film experience.
Museum of Science and Industry:
Spend time in Science Storms with a 40-foot tornado, 20-foot Tesla Coil, and 30-foot avalanche disc
Walk through a real United 727, climb aboard the engine of the Empire State Express, the first machine to break the 100 mph, and gaze in awe at historic aircraft flying above you in the Transportation Gallery.
Sea Earth's atmosphere, the flow of ocean currents, changing cloud cover and the geophysical forces that shape our planet in near real-time in Earth Revealed.
Sea Earth's atmosphere, the flow of ocean currents, changing cloud cover and the geophysical forces that shape our planet in near real-time in Earth Revealed.
Sit back, relax and enjoy a scientific adventure in Chicago's only five-story, domed, wrap-around Omnimax Theater.
360 CHICAGO:
See 360-degrees views of Lake Michigan, four neighboring states, and Chicago's dazzling downtown.
Speed 94 floors straight up in one of the fasted elevators in North America.
Explore the interactive and multimedia technologies, available in 7 different languages.
CityPass Chicago Coupons – 1 Way To Redeem!

Purchase your ticket directly with
CityPass
for the best discounts!