Space Center Houston Coupons
How to Redeem Space Center Houston Coupons:

Space Center Houston is featured on the Houston CITY PASS. Please buy the CITY PASS
directly
to save 49% on top Houston attractions. Have fun in Houston!

About Space Center Houston:
Explore the wonders of space and let your imagination soar. Go behind the scenes at NASA Johnson Space Center and experience the past, present and future of human space exploration. Experience the newly restored Apollo Mission Control Center and see the room as it was when humans first landed on the Moon. Visit Independence Plaza, a breathtaking exhibit where you can explore the authentic shuttle carrier aircraft, NASA 905, with the full-sized replica, Independence, mounted atop. Save big with CityPASS on tickets for the Space Center Houston!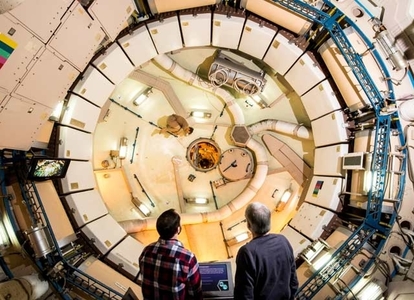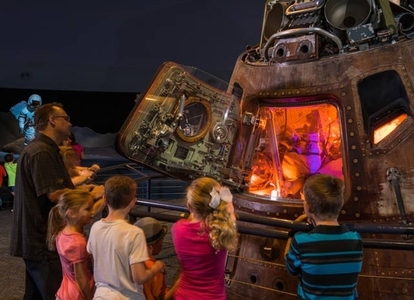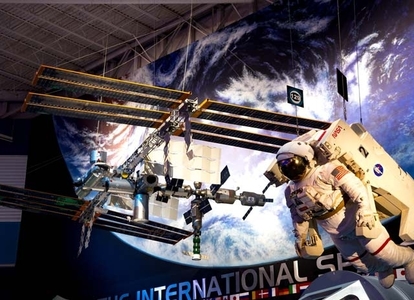 More on Space Center Houston:
Space Center Houston Highlights/Upgrades:
Go inside the multiple exhibit complex Independence Plaza, featuring the original shuttle carrier aircraft NASA 905 with the high-fidelity shuttle replica Independence mounted on top.
Touch one of the few moon rocks on earth available to the public inside the Lunar Vault.
Stand close to multiple flown spacecraft, including Gemini V, Faith 7 and Apollo 17.
See history in the making aboard the NASA tram tour. The tram tour takes visitors to see the state-of-the-art working facilities where astronauts prepare and train for missions.
Walk inside the massive Skylab Trainer, where astronauts first trained for life in space.
Explore a comprehensive spacesuit collection, including astronaut Pete Conrad's spacesuit, worn on the moon.
Get 10% off your purchase in the SpaceTrader or Gift Station. See booklet or CityPASS Travel Guide for details.
Good To Know:
Start your day with a visit to the Information Desk; speak to a guest services representative and pick-up a free map.
Arrive early and allow 4 to 5 hours to enjoy the many attractions.
Dining: Zero-G Diner; outdoor picnic area.
Gift Shops: SpaceTrader, Gift Station.
Groups of 15 or more please call in advance of arrival.
Address & Contact Information:
Space Center Houston
1601 NASA Parkway
Houston, Texas 77058
281-244-2100
spacecenter.org