Atlanta is a city that has something for everyone. If you're looking for a romantic getaway or want to do some fun things with your partner, here are some of the best romantic things to do in Atlanta.
We always recommend checking Groupon for amazing deals on fun activities for date night ideas in Atlanta. CLICK HERE to view current offers from Groupon.
Take a walk around Piedmont Park. This park is located in the heart of Atlanta and is perfect for a relaxing stroll on a sunny day.
Visit the Fox Theatre. This beautiful theatre is one of Atlanta's most popular tourist destinations, and it's easy to see why. The inside is decorated with stunning art deco details, and the shows are always top-notch.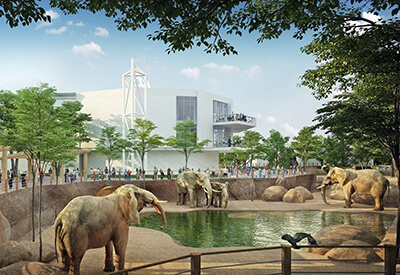 Zoo Atlanta is a beautiful place to visit, with plenty of activities and attractions for people of all ages. The zoo has more than 1,000 animals from around the world and beautiful gardens and exhibits. One of the most popular features at Zoo Atlanta is romance. The zoo is not just for kids, it is a great Atlanta attraction for adults. Couples can take a stroll down the park's many winding paths, enjoying the beauty of nature and the company of their loved ones. There are also plenty of places to sit, relax, or have a picnic lunch.
See a concert at the Tabernacle. This converted church is one of Atlanta's most popular music venues, and it hosts concerts by both big-name artists and up-and-coming bands.
Take a stroll down the Beltline. This popular walking and biking trail winds through the heart of Atlanta and provides stunning views of the city skyline.
Visit the Martin Luther King Jr. National Historic Site. This site is dedicated to the life and work of Dr. Martin Luther King Jr., and it offers interesting exhibits and tours. Our partner, Viator, offers a great tour of the historic site, check it out HERE.
Wander around the Historic West End district. This charming district is full of beautiful old houses and interesting boutiques and restaurants.
Take a hike in Stone Mountain Park. This large park offers plenty of trails for hikers of all levels, and it provides some fantastic views of the Georgia landscape.