Las Vegas is an excellent place for couples to go and enjoy a romantic holiday. The city has tons of restaurants, shopping malls, casinos, and shows that cater to tourists and locals.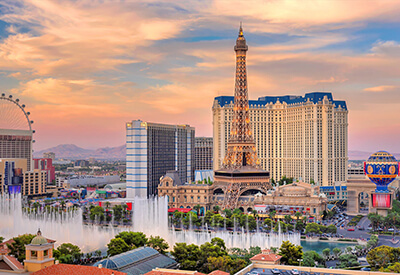 Visit the Eiffel Tower Experience at Paris Hotel & Casino: One of the most well-known symbols in the world is the Eiffel Tower. It stands tall and glitters with light in Las Vegas, too. There's a real Eiffel Tower at Paris Hotel & Casino which you can go up to for an outstanding view of the city.
Ride The Roller Coaster At New York-New York Hotel & Casino: If you've never been on a roller coaster before, The Roller Coaster at New York-New York is the place to go. It goes high up and makes some terrifying twists and turns. You get a fantastic view of the strip while riding it.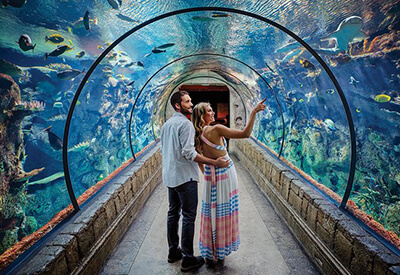 Visit The Shark Reef In Mandalay Bay: The Shark Reef in Mandalay Bay is a great place to see some of the ocean's deadliest creatures. There are sharks, rays, and even crocodiles in the aquarium, and you can walk through it on a glass-bottom walkway.
Take A Gondola Ride At The Venetian: The Venetian Hotel and Casino has a beautiful canal home to gondolas. Take your special someone on an old-fashioned ride through the channel as you listen to Italian music and admire the buildings.
See A Show: Whether it's a comedy show, magic act, or a concert at one of the many venues on the strip, there's always something happening in Las Vegas.
Take a Helicopter Ride: This tour takes you on a nighttime helicopter ride with the option of getting VIP transportation. Enjoy the bright lights of the Vegas strip with a birds-eye view.
Dine At The Eiffel Tower Restaurant: Sure, you can have dinner at the Eiffel Tower just like in Paris. You'll get a fantastic view of the city while eating gourmet French food.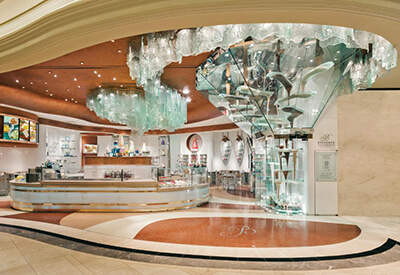 Indulge In Chocolate At The Bellagio Chocolatier: If your other half has a sweet tooth, take them to the Bellagio Chocolatier. The chefs here are some of the best in the world and will whip up custom truffles just for you.
Don't forget to check Groupon for other amazing deals in Las Vegas. Click HERE to view current offers from Groupon.