Are you looking for things to do in Charleston? From Charleston tours to Charleston attractions, whether you know it as the Holy City or Chucktown, this splendid city has something for everyone. There are lots of coupons out there to help save on attractions, lodging and tours, and some things Charleston offers you free of charge.
Couponing Through Charleston
The South Carolina Aquarium has more than 5,000 animals to observe, interact with and learn about. Between daily interactive dive shows and hands-on learning in the Touch Tank, the aquarium is sure to please.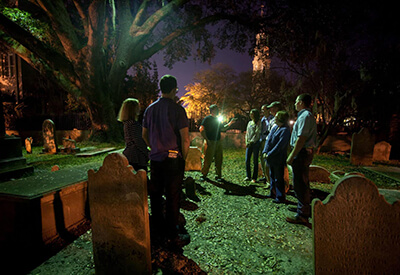 Charleston Ghost Graveyard Walking Tours combines the eerie spookiness of exploring the city's oldest cemeteries after dark with some compelling stories of how some tragic events came to pass.
The Carolina Polo and Carriage Company will take you through downtown Charleston on a one-hour fully-narrated tour in a horse-drawn carriage. It's as if you're floating through the sights and sounds of this quaint city.
The Haunted Evening Horse and Carriage Tour of Charleston offer you an excursion into the spooky history of the city while you're snug in the carriage. You'll cover more ground than a walking tour, hearing ghost stories and niche history along the way.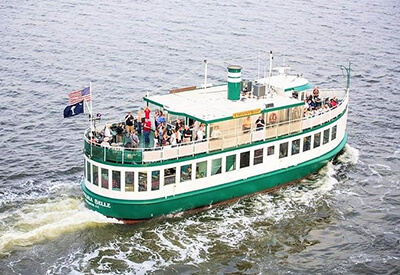 The Charleston Harbor History Cruise combines the beauty and relaxation factor of cruising on an 80-foot vessel for 90 minutes with a captain who'll narrate the history of the city as you go. Available for day or night cruises.
Charleston Walking Food Tours will help you to learn about, and experience, Lowcountry cuisine. Lasting about two hours and 30 minutes, you'll sample local foods like pralines, collard greens and authentic South Carolina Barbecue at different restaurants and bistros.
Charleston for Free
The Charleston Waterfront Park is 10 acres of tranquility where you can soak up the city's relaxed vibe. The Pineapple Fountain gloriously encapsulates this friendly space.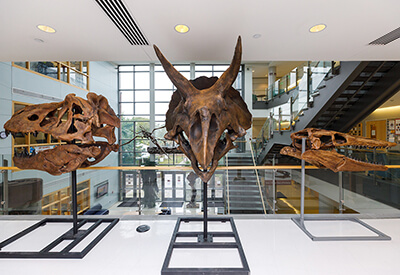 The Mace Brown Museum of Natural History at the College of Charleston features guided tours as you pass over 3,000 fossil specimens from way, way back. Don't be afraid when you gaze upon a reconstructed jaw, including actual teeth, of a Megalodon.
The Charleston Tea Garden offers visitors the only place in North America where you can see tea bushes stretching to the horizon. You can tour the plant fields and the tea factory, where you can learn how to make tea or take a trolley ride through the grounds.
The Gateway Walk allows you to stroll through lush, overflowing gardens and graveyards in Charleston. Featuring eight garden locations, nature-lovers have romanticized these splendid grounds.
Let us at Travelin' Coupons help you to ensure that you have a wonderful visit to Charleston while saving money with coupons along the way.