Texas is a state home to many cities and attractions, with one of the most popular destinations being Dallas. If you are heading to the Lonestar state, you may be wondering, what are some of the Top Things To Do In Dallas? Fortunately, we have a list of the top 10 things to do while visiting Dallas, Texas. Read on!
1. Dallas' Reunion Tower GeO-Deck Observation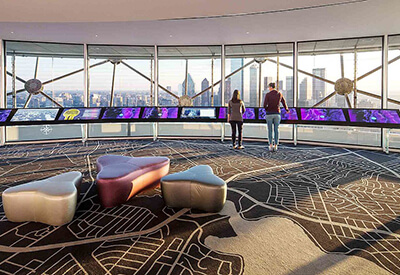 The Dallas Reunion Tower GeO-Deck Observation provides guests with a unique view at 470 feet above the city. Guests enjoy 360-degree bird-eye views of Dallas and may visit day or night. If you decide to take on this attraction, take advantage of the high-definition telescopes!
2. SEA LIFE Aquarium Grapevine
Tourists flock to the SEA LIFE Aquarium Grapevine to see 30 tanks filled with over 5,000 sea animals. This tour is perfect for anybody that loves wildlife education.
3. Historic Dallas Segway Tour
Out of all Dallas Tours, the Historic Dallas Segway Tour is the most fun and educational. Not only do you learn about Dallas' rich history, but you also get to ride a segway while doing it!
4. Dallas Arboretum Botanical Garden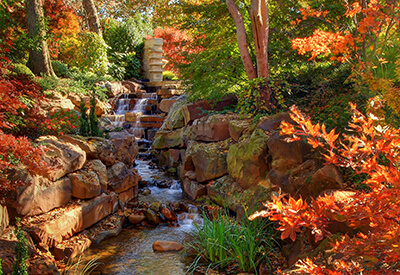 The Dallas Arboretum Botanical Garden is another must-see spot among Dallas Attractions. Travelers from all over come to this destination to enjoy the beauty of the garden.
5. Ripleys Believe It or Not Grand Prairie
Ripleys Believe It or Not Grand Prairie offers some of the coolest, weirdest, and strangest attractions in the entire country! If you decide to check out this attraction, you will surely be amazed by all of the exhibits.
6. Adventure Landing
Who doesn't love riding go-carts and mini-golf? Check out Adventure Landing in Dallas! Race your family on the tracks and challenge them to a game of mini-golf.
7. Pioneer Plaza Cattle Drive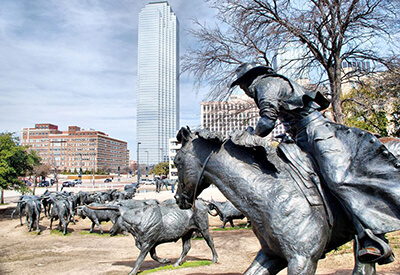 Pioneer Plaza Cattle Drive depicts three cowboys and a herd of forty longhorn steers in front of the Dallas Convention Center. Pioneer Plaza is a must-see if you are downtown.
8. Klyde Warren Park
Kylde Warren Park is a beautiful location in downtown Dallas with a rich history. Sometimes, food trucks set up in the park to complement a visit with tasty local food.
9. Dallas Farmers Market
Speaking of local foods, the Dallas Farmers Market features dozens of vendors and artists from all around the city of Dallas. Support local businesses by taking a trip to the Dallas Farmers Market!
10. JFK Memorial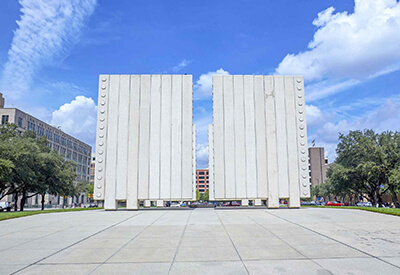 The JFK Memorial is another hot spot in Dallas for history buffs and those who wish to investigate the cultural heritage of Dallas.