Hawaii is a temperate paradise spread out onto several islands. The Big Island, known also as the Island of Hawaii definitely comes with Big Island attractions. If you're looking for things to do on Big Island, you'll find amenities that are both free and charge a fee. The great news, even for Big Island tours, is that coupons could save you some of those fees.
Couponing Through the Big Island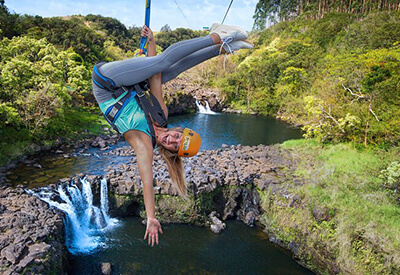 The 9-line Zipline Experience is both thrilling and visually astounding. You'll see the Pacific from every platform and you'll zip over waterfalls, rivers, and treetops. You can even race your friends.
The Night Manta Ray Adventure begins with a short cruise to the spot and a sunset viewing before you enter the water. At that point, you'll snorkel with manta rays, and with an expert.
On the Mauna Kea Stargazing Summit Adventure, you'll get to see exquisite sunsets from the summit of one of Hawaii's most popular attractions. At the Mauna Kea Visitor Center, you'll use telescopes to take a guided stargazing tour.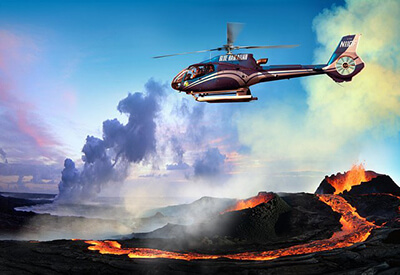 The Volcano Circle of Fire Helicopter Flight is a 50-minute aerial tour of Kilauea. You'll be seeing black-sand beaches, tropical rainforests and new and old lava flows from a safe distance, of course.
If you have the time to dedicate, you might consider the Full-Day Hawaii Volcanoes National Park Tour with Black Sand Beach and Coffee Farm. Local guides will help you understand the natural history and culture of the island and if you stay until evening, you can watch the Kilauea lava glow.
If you experience the Oceanfront Royal Kona Luau – Voyagers of the Pacific Show, you will feel the spirit of aloha. Besides the traditional singing and dancing, you'll be privy to the Samoan fire knife show.
The Big Island for Free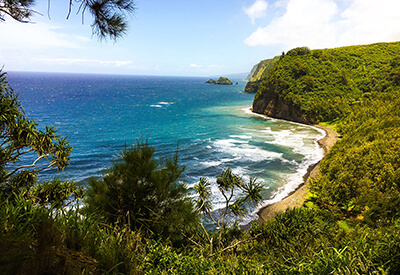 If you want to see the dramatic Kohala coastline from above, head for the Polulu Valley Lookout. You can even hike down to the black-sand beach at the base of the cliffs, if you're got the stamina.
Waialea Beach, or 69 Beach, along the Kona coast, offers semi-private coves that are great for swimming, snorkeling and exploring. There's also plenty of good scuba diving around the coral reefs.
'Akaka Falls State Park is where you'll find the majestic Kahuna and 'Akaka waterfalls. Though the trail is moderately strenuous, you'll be surrounded by the island's dense, lush forest all the while.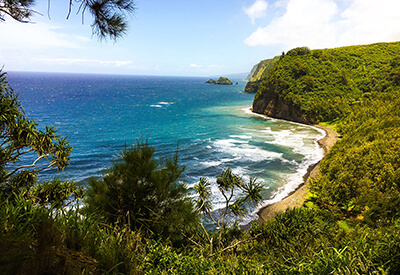 At Lava Tree State Park, you'll see what a landscape looks like when lava's run its course. The lava tree molds look almost prehistoric.Are you planning a trip to the Big Island? Let us at Travelin' Coupons help you to facilitate your trip by showing you a whole bunch of fun things to do, and helping you save money doing them.