Kauai is known as Hawaii's Garden Island, and it's a true hidden gem. While it has a slower and more relaxed vibe than bustling Honolulu or glamorous Maui, you'll find a delightful variety of things to do in Kauai, whether you're looking for adrenaline-fueled thrills, opportunities to get fully immersed in nature on land or sea, or laid-back activities that highlight the island's history, culture, and breathtaking scenery.
Kauai Tours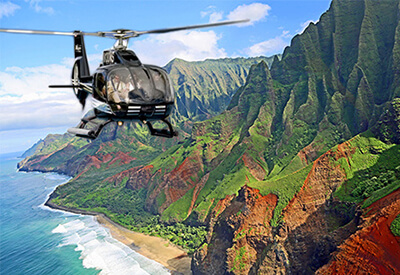 Kauai has an incredible amount of natural beauty that you can see by land, air, and water. A helicopter tour can show you everything from the sea cliffs of the Na Pali Coast to the crater of Mt. Waialeale to Waimea Canyon (often called the Grand Canyon of the Pacific). Or, for a more leisurely experience, consider a van and riverboat tour that showcases beaches, waterfalls, jungles, and historic spots, as well as filming locations for a number of movies.
Kauai Attractions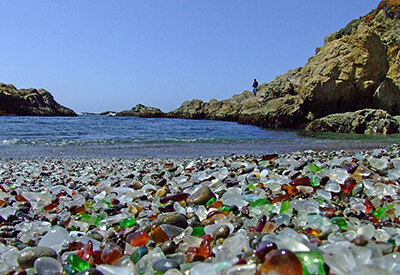 Along with its imposing mountains, mysterious green forests, and gorgeous inland waterfalls, Kauai has many unique beaches. Poipu Beach Park provides free access to America's Best Beach (as it was crowned by the Travel Channel), while Glass Beach lives up to its name with innumerable bits of glittering color scattered over the shoreline. Spouting Horn Beach Park features a blowhole that regularly sends up a dramatic spray of ocean water. After a day of beachcombing, wind down by exploring Old Koloa Town: a charming plantation-era village with historic buildings, lush landscaping, and an eclectic mix of shops, restaurants, and public events.
Kauai Adventures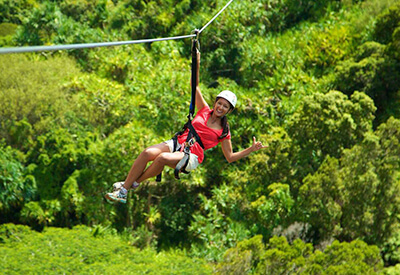 Kauai provides a range of exciting activities that let you experience its natural beauty in new ways. Ever wanted to ride a zipline through a rainforest and plunge into a swimming hole formed by lava rock? How about taking a scenic boat ride on the Pacific Ocean to a pristine snorkeling spot where you can swim with tropical fish and search for sea turtles? You can also go tubing through the irrigation ditches of an old sugar plantation; helmets with headlamps are provided for the portions of the trip that go through historic, hand-hewn rock tunnels. At the end of a thrilling day, you can relax at a luau dinner while watching traditional hula and fire dancers.
Your Kauai Experience
Kayaking, rafting, surfing, whale-watching – a complete list of things to do in Kauai would be nearly as deep as the Pacific Ocean. Check out all of your options at Travelin' Coupons and start planning your dream vacation today!