Whether you enjoy sunset cruises, sitting on the beach or riding ATVs toward the sea, Maui is a beautiful island that has many engaging attractions. There's no shortage of things to do in Maui, and though many are free, there are lots of potential coupon deals for the stuff that costs money.
Couponing Through Maui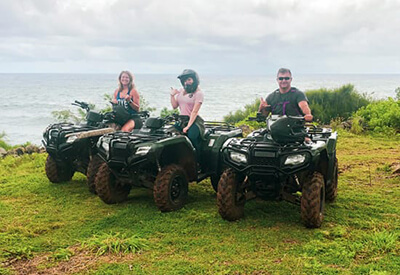 Some Maui tours, like Maui Mountain Oceanfront Trail ATV Tour, offer visitors the chance to drive ATVs from the mountains to the ocean. Along the way, you'll experience gorgeous scenery, including waterfalls and the island's unique ecosystem.
Maui Princess Lahaina Sunset Dinner Cruises take passengers on a cruise around the island while experiencing a three-course dinner. Relaxing music and breathtaking, panoramic views of the island are waiting for you.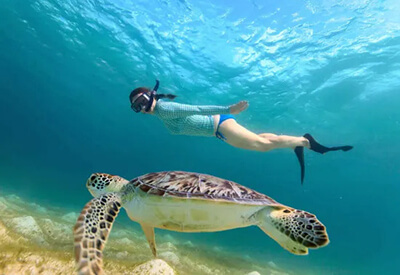 Maui Snorkeling Molokini Crater and Turtletown take passengers aboard a catamaran where sweeping views of the ocean give way to the serenity beneath it. You'll enjoy snorkeling through underwater lava formations and experiencing the plentiful marine life.
The Haleakala Maui Sunrise Tour is for those early birds. Before a scenic drive through the Kuli district, you'll experience the splendor of witnessing the sunrise at the top of Haleakala, with all the views you expect opening up before your eyes.
There are lots of whale watch tours around Maui. Most are two hours in duration and all feature a knowledgable presence onboard that will tell you about the whales as well as some Hawaiian history.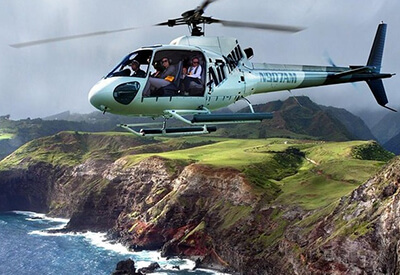 Maui helicopter and airplane tours afford excitement and thrilling views. You can get a rare glimpse of the natural wonders and landmarks of the island, from Haleakala Volcano to the West Maui mountains.
Maui for Free
Not all Maui attractions cost money. One such thing is just relaxing under Lahaina's famous banyan tree. It's not only historic, but it's great for people-watching, reading or marveling at the natural grace of this 60-foot tall gentle tree. Folks also showcase art and music here, for your pleasure.
Hiking is a natural way to spend time on Maui. There are lots of trails that can take you past lava rocks, bamboo forests, freshwater streams and waterfalls.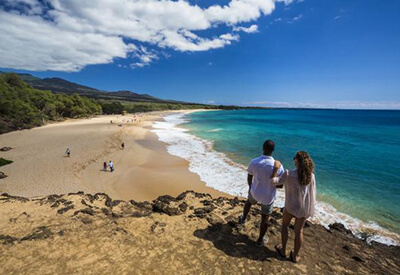 There are over 80 beaches in Maui to lounge at. You can gaze at the sea, catch some sun, windsurf, mingle or just watch the surfers ply their trade high atop the breaking waves.
If history and culture are important to you, the free tour of Lahaina Town will tell you all you need to know about the rich history, natural beauty and wildlife of this cultural crossroads.If you're planning a trip to Maui, let us at Travelin' Coupons help you to get that once-in-a-lifetime experience while getting the best deals you can.