Montreal, Canada, is known as the number one host for international events, like the Olympics, in North America! Additionally, Montreal is Canada's second-largest city and a huge cultural hub for the country. If you are planning a trip to this city, read and see if you are interested in the top 10 Things to Do In Montreal!
1. History Walking Tour of Old Montreal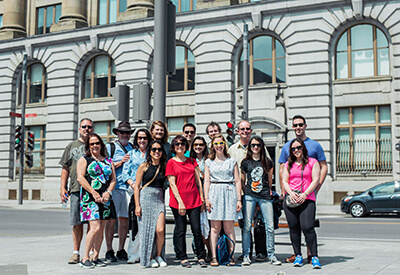 One of the most interesting facets of any new location is its' history. The History Walking Tour of Old Montreal dedicates itself to the city's heritage more than other Montreal Tours. 
2. Helicopter Tour Over Montreal
The Helicopter Tour Over Montreal is an incredibly unique tour that takes guests 1500 feet into the air. The birds-eye view of the city allows people to see some of the biggest Montreal Attractions like the Olympics Stadium. 
3. Montreal City Sightseeing Tour with Live Commentary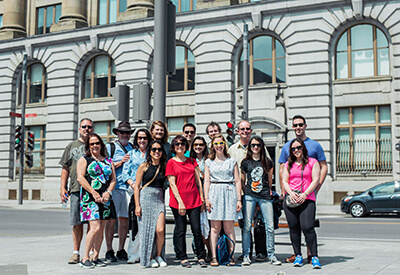 Instead of a bird's eye view, the Montreal City Sightseeing Tour with Live Commentary takes tourists throughout the city on foot. Enjoy this guided, educational tour of Montreal!
4. Fantasy Fair
The Fantasy Fair is a great activity for kids and adults alike. The attraction is an indoor amusement park featuring a Ferris wheel, bumper cars, spinning cups, and a carousel! 
5. The Canadian War Museum
The Canadian War Museum offers even more history of Montreal and Canada. Visitors can emerge into Canada's rich military history by observing artifacts and interactive presentations. 
6. Loratoire Saint Joseph Du Mont Royal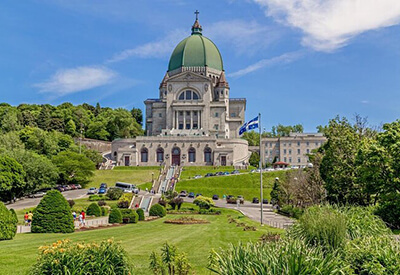 The Loratoire Saint Joseph Du Mont-Royal is one of the world's most famous Catholic locations. Even if you are not Catholic, the stunning architecture and history of this landmark attract visitors from all over the world! 
7. Phi Foundation for Contemporary Art
The Phi Foundation for Contemporary Art was started in 2007. Now, the destination hosts world-renowned work from incredibly talented artists and performers. 
8. Old Port of Montreal
The Old Port of Montreal tells a story of Montreal's history and marine life. Best of all, the Old Port of Montreal is located right next to the city. Guests are able to enjoy a beautiful view of Montreal while exploring the Old Port. 
9. Marche Jean-Talon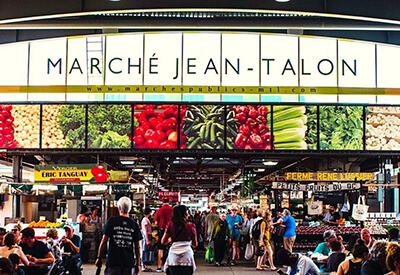 If you enjoy immersing yourself with locals, the Marche Jean-Talon is the place to interact with Montreal locals. The Marche Jean-Talon is essentially a market featuring hundreds of vendors, artists, and farmers. The market is located in Northern Montreal and is the oldest market of its kind in North America! 
10. Parc Jean Drapeau
Parc Jean Drapeau is a park located in Montreal. The park sits in between two islands and features public art, hiking trails, bird watching, and much more!