Myrtle Beach is the heart of the Grand Strand. If you're looking for things to do in Myrtle Beach, you'll find both for cost and for free. When it comes to Myrtle Beach attractions that charge fees, you can find coupons that can help you save.
Couponing Through Myrtle Beach
Dolphin Cruises off of Myrtle Beach offer chances to watch the kinesthetic marvels while cruising past uninhabited islands and glimpsing the coast from the sea. Cruises usually last between one and two hours and you might get wet.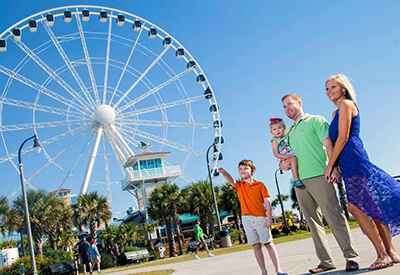 You can gaze at the horizon in all directions from the top of the Myrtle Beach Skywheel. The 187-foot Ferris wheel features glass-windowed gondolas and lights up at night.
You might consider touring some of the golf courses at Myrtle Beach or attend the Polynesian Fire Luau and Dinner Show. This three-hour show includes traditional Polynesian singing and dancing and the dramatic fire knife display, as well as a full belly.
The Walking Dead Escape Room is as authentic a zombie apocalypse as we want. Pay attention to your supplies, clues, and puzzles or you and your confederates will face the wrath of the ubiquitous zombies.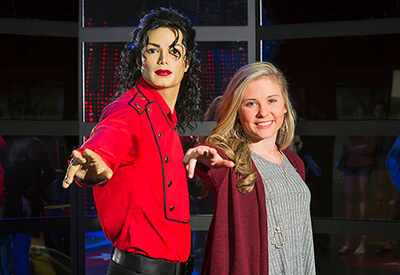 You can take selfies with celebrities at the Hollywood Wax Museum. You can learn a lot about these frozen A-listers as you glam it up with them. This stylish museum is close to loads of downtown amenities.
The 2-hour Guided Segway Tour of Huntington Beach State Park is a pleasing excursion through wetlands and wildlife preserves. You might see alligators, loads of disparate birds, Loggerhead Turtles and even a mink. Myrtle Beach tours are a great way to learn about the city.
Myrtle Beach for Free
You can visit any number of beaches in and around Myrtle Beach for free. Whether you like sunbathing, swimming, surfing or just listening to the ocean, you'll find it here.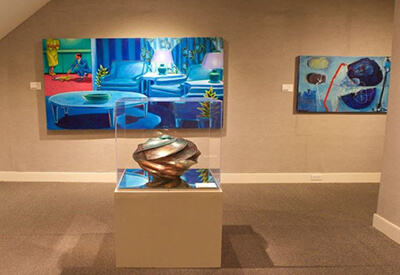 Myrtle Beach's Franklin G. Burroughs Art Museum is your place for culture and beauty. Its 11 galleries feature art in various mediums, including painting, sculpture, photography and textiles.
The South Carolina Hall of Fame is a fine place to explore the state's heritage, taking a glimpse at notable citizens from past to present. You will learn how their contributions helped shape their home state's progress. Pop and country singer Darius Rucker is a contemporary inductee, beloved for his excellent, heartfelt catalog.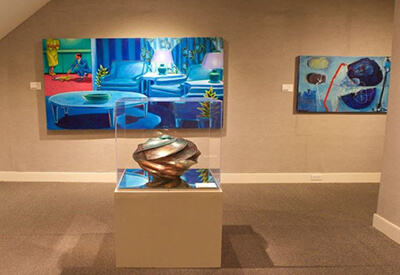 You can hike through the wetlands on a boardwalk at the Vereen Memorial Historical Gardens. Amidst the peaceful salt marshes, the city will feel far away. A stop at the gazebo will yield beautiful views the intercoastal waterway.Myrtle Beach is a beautiful spot for a vacation. If you're planning it, reach out to us at Travelin' Coupons to help you realize your experience and save money, too.