Naples, Florida, is a big tourist attraction in the state, largely due to its location on the Gulf of Mexico. The city offers beautiful scenery, weather, and many high-end shopping and golf courses for visitors to enjoy. While you are planning your trip and reviewing all sorts of Naples Beach attractions, consider the following Top Things to Do in Naples.
1. Naples Sightseeing Boat Tour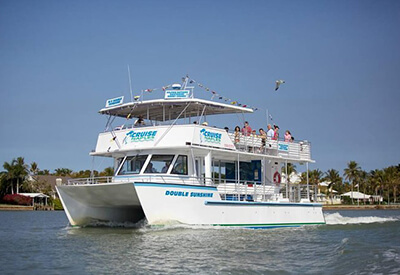 While you are located right off the Gulf of Mexico, make sure to take advantage of being so close to this famous body of water! One of the best ways to do this is to include the Naples Sightseeing Boat Tour to your list of must-do Naples Beach Tours.
2. Naples Electric Trike Tour
If you'd like to take a tour of Naples on land, the Naples Electric Trike Tour is just the attraction for you. The experience takes visitors around the city on a guided tour while riding an electric trike.
3. Full-Day Paddle Rental
The Full-Day Paddle Rental allows visitors to explore Naples' beautiful nature and waters! The boards are reportedly comfortable, and brand new.
4. Naples Everglades Tour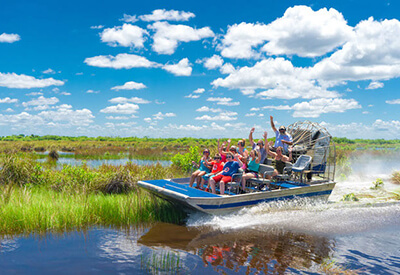 The Naples Everglades Tour takes guests through the Everglades of Naples. Immerse into the unique ecological environment of the Everglades and learn much about the wildlife of the Everglades on this tour.
5. Naples Trolley Tours
If you are not a huge fan of riding an electric trike, the Naples Trolley Tour is the tour for you! Sit comfortably on a Trolley that will take you on a guided tour throughout Naples without worrying about controlling a vehicle.
6. The Naples Pier
The Naples Pier is one of the most popular Naples Beach Attractions (Florida) located right off of the Naples Boardwalk and provides visitors with a relaxing view. Some people enjoy fishing off of the Naples Pier when they are able.
7. The Bird Gardens of Naples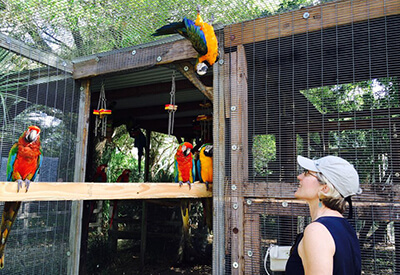 The Bird Gardens of Naples is popular among free Naples Attractions. Guests interested need to make an appointment to visit the site. The unique species of birds available to observe are worth it for those who love bird-watching and nature.
8. Third Street South
Third Street South in Naples, Florida, is a major shopping hub located in the city. The street attracts tourists and residents of Florida because of its wide array of unique shops, eateries, and landscapes. Not to mention, Third Street South is in a historic district that houses beautiful architecture.
9. Cambier Park
Cambier Park is a park in Naples known for its beautifully free landscape. More so, on the weekend people flock to the site to listen to local jazz artists perform.
10. Collier Museum and Government Center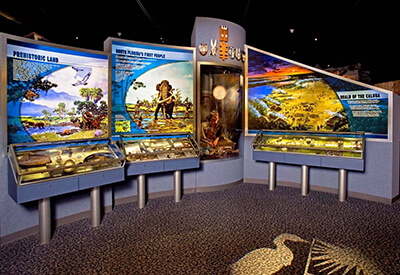 The Collier Museum and Government Center is an educational attraction in Naples. Enjoy learning about the history of Naples at this site!