New Orleans is justly celebrated for its music, food, cocktails, and year-round party scene (and that's just during the non-Mardi-Gras season), but the Crescent City boasts so much more, including plenty of family-friendly activities. We've highlighted 10 of the best (and somewhat lesser-known) things to do in New Orleans.
New Orleans Tours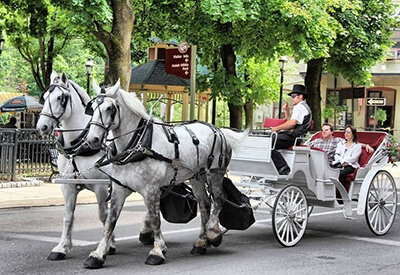 New Orleans is a wonderful city to explore on foot, and you can find walking tours specializing in just about every area of interest, from music to vampires to food. If you like your history with a mild dose of the creeps, a guided tour of one of the city's cemeteries is a must-do. Likewise, a haunted carriage tour will introduce you to some of the city's scary stories. If you're science-minded, a swamp boat tour will immerse you in this unique ecosystem's flora and fauna.
New Orleans Attractions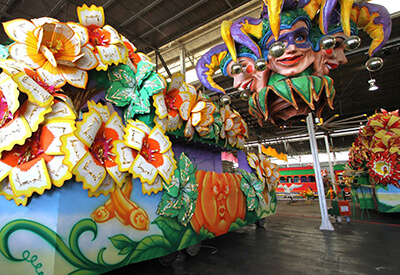 New Orleans has so many different attractions that it's hard to pick the best ones; these are just a few of the stand-outs. Mardi Gras World lets you view some of the enormous parades floats up close; you can even watch them being built. The Louisiana Children's Museum features exhibits on science, nature, and food plus several interactive areas (including one where visitors can stand inside a giant soap bubble). Also take at least one full day to marvel at the many different animals who live at the Audubon Nature Institute, which comprises the Aquarium of the Americas, the Audubon Zoo, and the Butterfly Garden and Insectarium.
Free Things To Do in New Orleans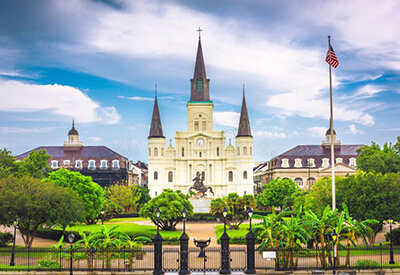 One of the best ways to spend time in New Orleans is simply to wander around and enjoy the sights. The Garden District lives up to its name with beautiful plants gracing its historic architecture throughout the year. You'll usually find street musicians and other performers in Jackson Square; when you've had your fill of people watching and gazing at Saint Louis Cathedral, slip across Decatur St. to the banks of the Mississippi River. For something decidedly modern, take advantage of free admission to Besthoff Sculpture Garden, where you can see more than 90 pieces of art integrated into 11 acres full of lush nature. When you're ready for some indoor time, The Historic New Orleans Collection has three locations full of historical documents and artifacts displayed in carefully curated exhibits, all free of charge.
There are so many things to do in New Orleans that you'll probably want to make multiple trips. Check out Travelin' Coupons to start lining up adventures for your next vacation.