New York City is one of the most captivating cities in the world. It truly lives up to every offered superlative. The lively city attracts visitors from all over as it appeals to various interests. New York City is best known for its eclectic culture, flashy entertainment, distinguished history and dynamic economy. There are plenty of things to do in New York City, and it makes a memorable trip for families.
The Sites and Breathtaking Views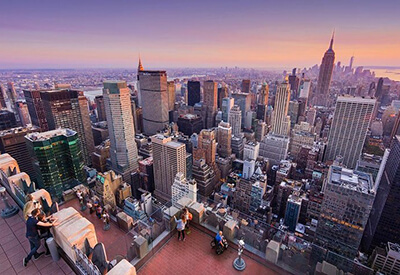 New York City is home to some of the most breathtaking views. Experience the Top of The Rock Observation Deck at Rockefeller Plaza for a bucket-list New York City sight. Here, you can view the city's most famous landmarks, including Central Park, the Empire State Building and the Statue of Liberty.
The Edge NYC is a newer observation deck and happens to be the tallest in the Western Hemisphere. There are also glass floors for those brave enough to peek down.
Not everything is costly in New York City; there are plenty of sites and activities to enjoy without spending a penny: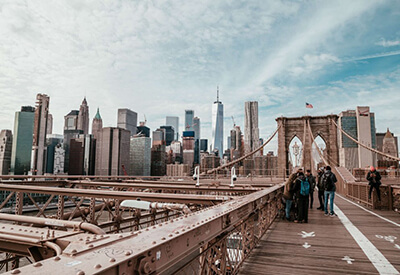 Walk the Brooklyn Bridge. Indulge in the fascinating architecture and the stunning New York City skyline.
Visit Times Square. Enjoy the hustle and bustle of people and bright lights. You can wake up early and catch a live broadcast of Good Morning America.
Spend time in Central Park. There are 843 miles of outdoor activities to explore. For music lovers in the family, stop by Strawberry Fields, a John Lennon memorial.
Find the Charging Bull statue in the Financial District and take a picture with it.
New York City Tours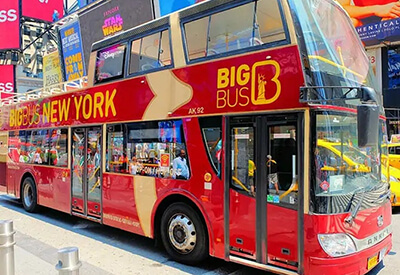 Check out the Big Bus New York Hop-On Hop-Off Open Top Tour. This tour offers site-seeing from a double-decker bus and easy transportation for your entire trip. There are five drop-off and pick-up locations, allowing guests to come and go. Enjoy views from a double-decker bus while learning fun facts from the tour guide.
Consider visiting New York City's most significant symbol, the Statue of Liberty on Ellis Island. Then, enjoy a ferry ride, a knowledgeable tour guide and even pedestal access.
New York City Attractions
You can't think of New York City without thinking of Broadway plays. New York City theatre is the best of the best. Travel to see beloved and new classic shows such as Phantom of the Opera or Hamilton. Check out a list of shows and descriptions.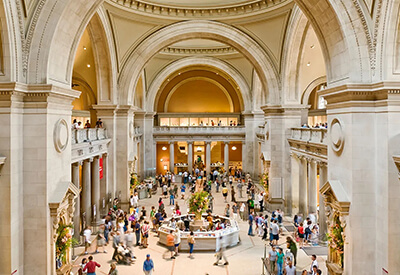 New York City is also famous for its worldly museums. The Metropolitan Museum of Art is a must-see to wander and get lost in time, art, and history.
As you can see, there is a lot to do in a city that never sleeps. Plan the perfect family getaway, and then everyone can start checking items off their bucket list. New York City memories last a lifetime.