If you're taking a family trip to California, you'll find many things to do in Palm Springs and the surrounding areas. Opportunities for fun abound in this small desert city and beyond.
Take your family on an adventure to see one of the most unique landscapes in the United States. The iconic Joshua tree grows only in the park and surrounding areas. This 4.5-hour van ride, led by an experienced guide, departs from Palm Desert, near Palm Springs.
Learn about the history and architecture of Palm Spring the city on a city tour that is sure to delight. You'll bike through the South Palm Springs neighborhoods of Indian Canyons, Twin Palms, and Deepwell Estates. Bring your own bike or rent one near the tour's departure point.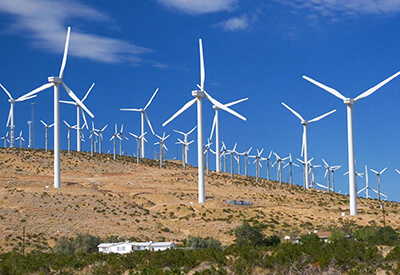 When it comes to Palm Springs attractions, its giant windmills are among the top. You and your family will learn about the history of wind turbines and how they are shaping renewable energy today. Enjoy the tour from the comfort of your own car with a curated video to play at each stop.
Enjoy the view from the top, with a 2.5-mile trip up Mt. San Jacinto on the Palm Springs Aerial Tramway. The ride features rotating tramcars, which are the biggest in the world. Plan to have lunch or dinner at one of two restaurants on the mountain.
Visit cheetahs, wolves, mountain lions, and more at this 80-acre zoo and botanical gardens in the nearby Palm Desert. An additional 1,200 acres of nature trails are available for hiking.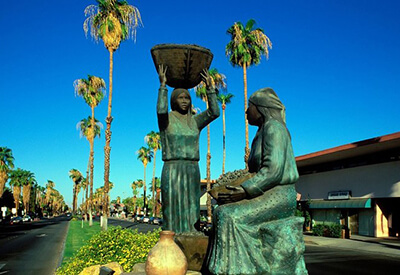 Enjoy a self-guided scavenger hunt and walking tour that will take you and your family around Palm Springs and its many attractions. Learn about points of interest, cultural spots, and area history from a phone app, while you solve challenging and fun riddles.
Visit the nationally recognized Palm Springs Art Museum on a Thursday evening and enjoy free admission. Exhibits focus on modern and contemporary art and design.
Take a short drive to nearby Indio, CA, and learn about the Cabazon band of Mission Native Americans. View cultural artifacts and more.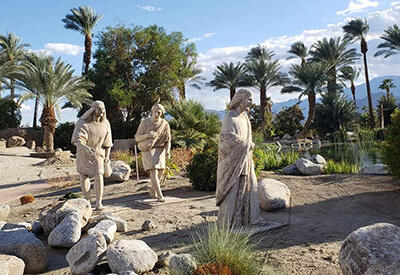 Learn about how dates are grown at Shields Date Garden, which has 17 acres of this common crop in the area. Visit the on-site store as well.
Enjoy a free walking tour through this district of studios and galleries on the first Wednesday of every month..