Whether a visitor or a resident of Phoenix, this city has much it can offer in family-friendly amusement. Check out these 10 things to do in Phoenix that will blow you away.
Phoenix Tours
The Grand Canyon. A trip to Arizona isn't complete without spending a day viewing this natural wonder of the world. It is a drive from Phoenix, but well worth it.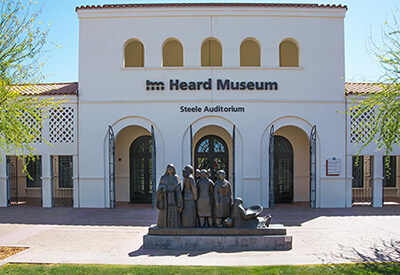 The Heard Museum. Known internationally for its expansive collection of southwest native art, it is a glimpse into the rich culture and history of the area. The first Friday of the month is free admission, otherwise, it is a small fee.
Hot Air Balloon Tour of the City. Enjoy the cool desert air on an early morning jaunt through the sky. Bonus, you get a yummy breakfast after your flight.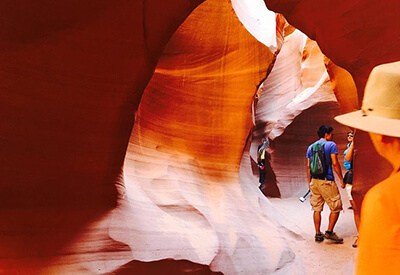 Antelope Canyon. This is an all-day excursion, as it is near the border of Utah and Arizona, but the breathtaking rock formations are something you will talk about forever. This tour also includes a view of Horseshoe Bend, another amazing attraction along the Colorado River.
Phoenix Attractions
Wildlife World Zoo, Aquarium, & Safari Park. Come visit the largest collection of endangered and exotic animals in Arizona! Feed the lorikeets, visit with a kangaroo, ride the train through the safari, or take a ride on the roller coaster!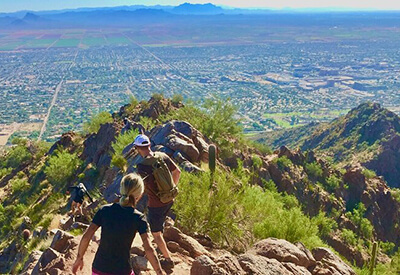 Camelback Mountain. In the heart of Phoenix, Camelback is a great place to get your heart pumping and see the city from a place few people get to. There is a trail for every level of hiker. Be sure to bring water with you.
The Great Wolf Lodge. Stay cool in the hotter weather with this expansive indoor water park adventure. With an on-site hotel, you won't even have to leave to experience amazing family fun.
Desert Botanical Garden. Experience the beauty of the desert with over 140 acres of various southwest flora. In the spring there is a lovely butterfly garden and the desert in bloom is unlike anything you could imagine. The second Tuesday of the month is free community admission otherwise there is a small fee for your visit.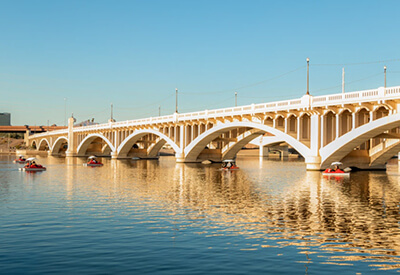 Tempe Town Lake. The beach park, numerous walking and biking trails, and even boating for a small fee are all at your fingertips in the heart of Tempe.
Rawhide Western Town. Step into a real live western town, complete with cowboys and dusty sheriffs deputies patrolling the streets. Unless there is an event going on, the experience is free!
There are so many things to do in Phoenix we hope you enjoy what it has to offer!