San Juan, Puerto Rico, is the island's capital, cultural hub, and major tourist attraction. San Juan is Puerto Rico's most populous city and is the oldest European-established city under United States Sovereignty. If you're planning a trip to this historically rich, beautiful city, check out the following top 10 Things to Do In San Juan!
1. Flavors of Old San Juan Food Tour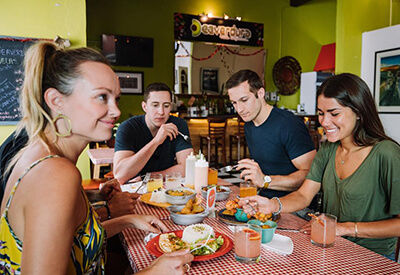 Who doesn't love food? And if you're visiting a new place, you must try out all the flavors available in the city! The Flavors of Old San Juan Food Tour will take you through a journey of all the flavors San Juan has to offer.
2. San Juan Guided Snorkel Tour
Puerto Rico is an island, and San Juan provides guests with opportunities to explore the sea. The San Juan Guided Snorkel Tour pairs guests with a professional diver while they interact with Puerto Rican marine life!
3. Old San Juan Walking Tour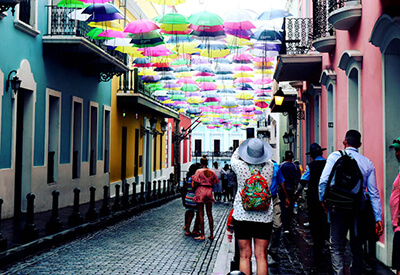 The old San Juan Walking Tour is a more traditional version of San Juan Tours. This tour is perfect for anyone who wants to learn about the city's history and heritage. Best of all, an author specializing in San Juan history takes guests on this tour!
4.Castille San Felipe del Morro
Castile San Felipe del Morro is one of the most famous San Juan Attractions, and it's clear why. The location takes tourists through castles and amazing views of the surrounding waters.
5. Paseo de La Princesa
Paseo de la Princesa is a beautiful promenade located in San Juan. The location of the sight is right off of a boardwalk. Most tourists are attracted to this destination because of its history and rich variety of eateries and shops!
Playa Ocean Park
6. Santa Maria Magdalena de Pazzis Cemetery
The Santa Maria Magdalena de Pazzis Cemetery is beautifully maintained and features stunning views of San Juan architecture. Despite being a cemetery that exhibits the city's history and beauty and tops the list of San Juan Attractions.
7. Ashford Avenue
Ashford Avenue features most of San Juan's shops, nightlife, eateries, and hotels! If you're visiting the area, be sure to take a visit to this strip. The destination is located in the Condado section of San Juan!
8. The Poets' Passage
The Poets' Passage is a quaint, small local shop that features San Juan poetry. The surrounding architecture is stunning and the shop also features poetry nights for the public to attend!
9. Plaza Calon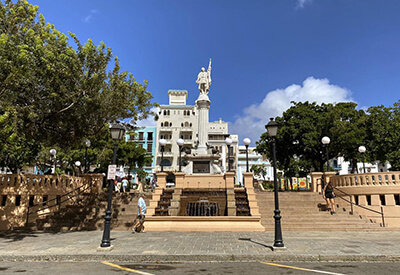 Plaza Calon is another main tourist attraction in San Juan. The Plaza Calon is a historical landmark that represents San Juan's struggles and colonial history.
10. Playa Ocean Park
If you are visiting San Juan, you must visit a beach! The Playa Ocean Park offers amazing views of the beach and blue waters.