With its southern charm and unforgettable scenery, Savannah, Georgia, is one of America's most popular destinations for a reason. Whether you prefer a historical tour or a stunning nature walk, you can discover unforgettable Savannah attractions any time of year.
1. Riverboat Luncheon Cruise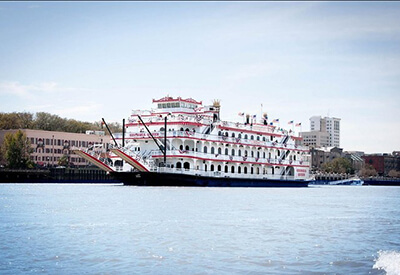 As a coastal city, Savannah is booming with boat and cruise tours. Passengers on the Riverboat Luncheon Cruise can explore the harbor while enjoying a buffet-style lunch on this multi-level vessel.
2. Forsyth Park
Savannah boasts countless parks and nature reserves, but few compare to Forsyth Park. This 30-acre square, full of breathtaking botanical features and historic homes, centers around an iconic fountain and hosts farmer's markets, entertainers, and festive events.
3. Hop-On, Hop-Off Trolley Tour
If you prefer to stay on land, explore the city via this Hop-On, Hop-Off Trolley Tour. This guided, 90-minute trip to the city's most iconic historical sites allows passengers to exit the trolley at each stop for a quick look or photo op.
4. Historic Savannah Theatre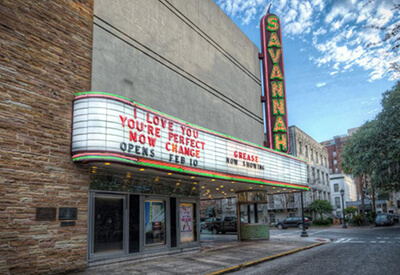 From Disney musicals to cabaret shows, the Historic Savannah Theatre has something to offer every family member. Visit the infamous "Forrest Gump" bench across the street for an extra dose of film history.
5. Tybee Island
Take the family out for a day of fun at the beach at the renowned Tybee Island. Located just 18 miles outside the city, this small island offers beautiful views, delicious restaurants, and countless aquatic adventures.
6. SCAD Museum of Art
Savannah College of Art and Design is widely regarded as one of the country's best art schools. In 2002, the school founded the SCAD Museum of Art for students and tourists to visit for additional inspiration and instruction.
7. Botanical Walking Tour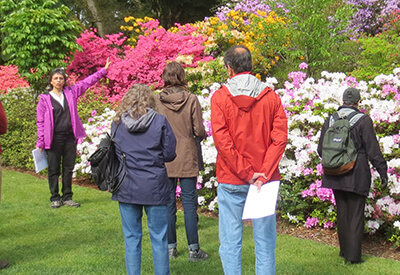 The Botanical Walking Tour of Savannah is a must-do activity for nature lovers. A guide leads tourists through parks, cemeteries, and gardens, expanding on the natural history of each.
8. Scavenger Hunt Adventure
Savannah tours are hard to beat, but mix things up with the Savannah Scavenger Hunt Adventure. All you need is a smartphone and a small group to partake in this three-hour expedition of the city.
9. Blade & Bull Axe Throwing Range
Give the kids a break from sightseeing at the Savannah Blade & Bull Axe Throwing Range. Trained professionals will teach your family how to throw an axe safely and accurately.
10. DEFY Savannah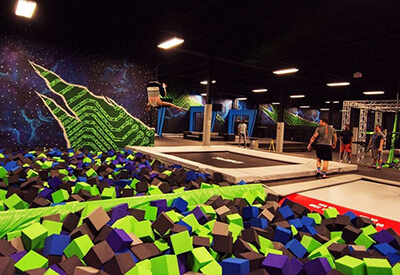 DEFY Savannah is a premium indoor jumping park for adults and kids. Visit during open hours or book a private party for an adventurous family vacation night.
When searching for things to do in Savannah, check out the city's array of historic tours, iconic nature reserves, and family-friendly nightlife. These options can help you plan an unforgettable vacation to one of the country's most unique destinations.