Taking a trip to the dynamic city of Toronto? The city, with its soaring skyscrapers amid plenty of green spaces, is a fascinating place to explore. Here are the top ten things to do in Toronto.
Get a bird's eye view of the stunning city on an Exhilarating 120 km Aerial Tour of Toronto with iFly Toto. Enjoy breathtaking views from your seat on a comfortable 8 seater executive plane, one of the best Toronto tours available. Don't forget your camera!
Explore Canadian art, culture, and nature at the world-renown Royal Ontario Museum. WIth 40 galleries housing over 13 million objects, there is sure to be something to intrigue every member of your family.
See the best of Toronto up close on a Downtown Toronto Bike Tour, with an easy route that is suitable for all ages. Small groups ensure everyone gets a personalized experience.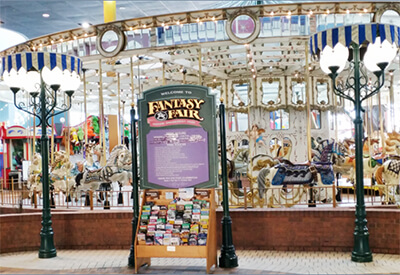 Treat the kids to an afternoon of fun at Fantasy Fair, an indoor amusement park featuring a carousel, spinning cups, and even a Ferris wheel. Located inside the Woodbine Shopping Centre it boasts games, rides, and fun for all ages.
Look at the world in a new way at the Museum of Illusions, with exhibits designed to challenge everyday perception, understand the human brain, and make science fun. The interactive games and sensory experiences are sure to engage the whole family.
Take a break from urban life and visit Riverdale Farm, a seven-and-a-half-acre farm right in the middle of the Cabbagetown neighborhood. As one of the most unique Toronto attractions, you can tour the barns, explore the trails, and visit the livestock to learn about how farms work, right in the heart of the city.
Explore Toronto's history through the use of documents, film, photography, and historical objects. Walkthrough the timeline of what made Toronto the city it is today at the Market Gallery, above St. Lawrence Market.
Spend an afternoon exploring the Yorkville neighborhood, full of art galleries, trendy restaurants, and high-end shops. Don't miss the Bata Shoe Museum, with quirky exhibits and a section just for kids. When you're ready for a rest, find a spot in Yorkville Park to enjoy some people-watching.
Don't think Toronto is a beach town? Change your mind with a trolley ride to The Beaches, a waterfront neighborhood with boardwalks, shops, eateries, and even sandy beaches ready for your beach towel.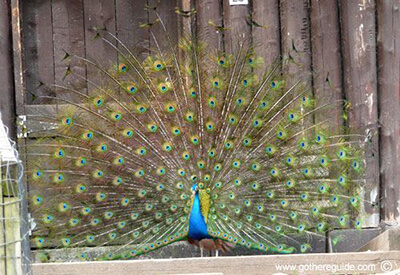 Perfect for families, the High Park Zoo is a small facility that is home to bison, deer, llamas, peacocks, and more. Without the long walks between exhibits, it's the perfect way to spend an afternoon with the family without wearing everyone out.