Fort Walton Beach is a popular tourist destination located in the panhandle of Florida, offering pristine beaches and a variety of activities for travelers of all ages. Known for its emerald green waters and soft white sands, Fort Walton Beach attracts beach lovers and water sports enthusiasts alike. The city is also a hub for deep sea fishing, parasailing, and other adventure activities. The weather in Fort Walton Beach is warm and sunny, making it a great destination for those seeking a break from colder climates. The average temperature ranges from the mid-70s in the winter months to the high 80s in the summer months, providing visitors with a comfortable climate all year round.
For those visiting Fort Walton Beach, it is important to take advantage of the beach and water activities available, as well as exploring the many shops, restaurants, and attractions in the area. Additionally, it is recommended to bring plenty of sunscreen and to be prepared for the high humidity levels in the summer months. Whether you're looking for adventure or just want to relax, Fort Walton Beach is an excellent destination that offers something for everyone.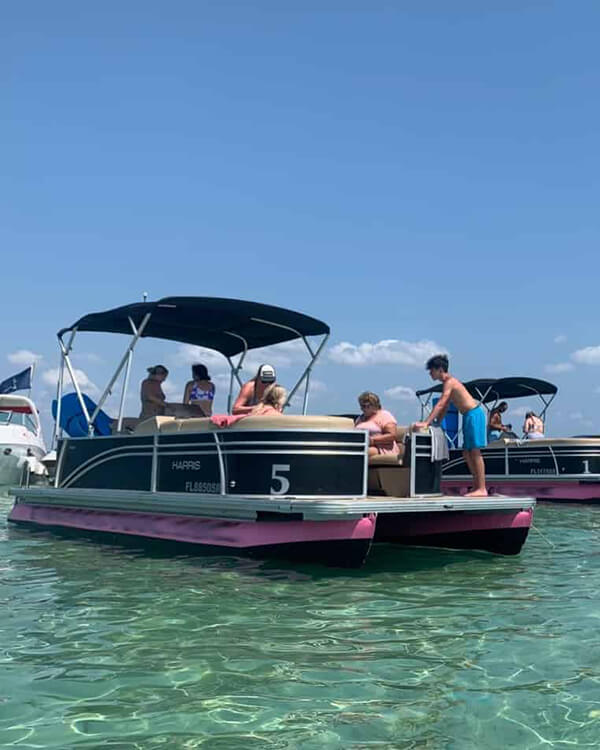 Ft. Walton Beach
Tour

Coupons

Fort Walton Beach, located in Florida's panhandle, is a popular tourist destination known for its sugar-white sand beaches, emerald waters, and vibrant cultural scene. There are many tour options available for visitors to enjoy, including dolphin watching tours, snorkeling trips, sunset cruises, and historical tours of the area's Native American heritage. Whether you prefer a leisurely boat ride or an action-packed adventure, there is something for everyone in Fort Walton Beach. With a variety of tour providers and packages to choose from, you're sure to have a memorable experience exploring this beautiful coastal town.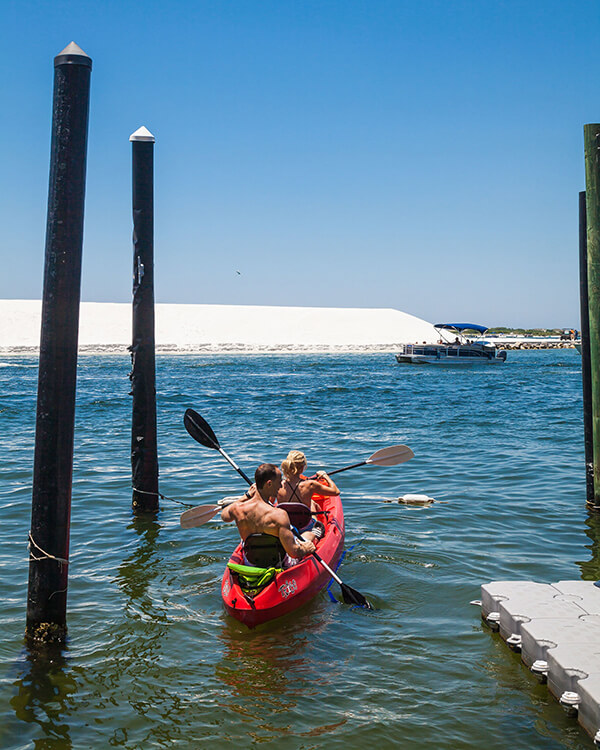 Ft. Walton Beach
Outdoor Adventure

Coupons

Fort Walton Beach is a paradise for outdoor enthusiasts, offering a wide range of activities for all ages and interests. Whether you want to soak up the sun on the beach, explore the emerald waters on a kayak or paddleboard, or enjoy some fresh air with a round of golf, this destination has it all. The area also features several parks and nature preserves, perfect for hiking, biking, or birdwatching. If you're looking for a thrill, you can try parasailing, jet skiing, or even go-kart racing. With its temperate climate, breathtaking scenery, and diverse recreational opportunities, Fort Walton Beach is the perfect place to get in touch with nature and have some fun.
Travelin' Coupons Top Ft. Walton Beach Deals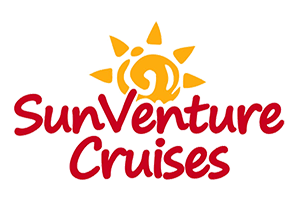 Book an Eco-Dolphin SunVenture Cruise on your next vacation, and discover the best place to watch the sun go down today!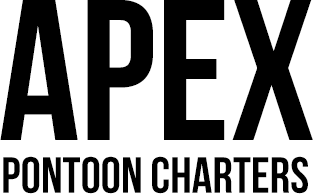 Get ready for an unforgettable trip touring beautiful waters of Emerald coast with Apex Pontoon Charters! Book your tickets now!

GROUPON offers up to 50% off things to do in Ft. Walton Beach! See what deals they have for today!