Anchorage is most likely the largest city in which you or your partner have never visited. Perhaps you've been to Alaska before and want to come back, but this time with someone else. Maybe one of you has traveled to Anchorage for business or school and wants to show the other how much there is to do in "The Last Frontier." Either way, Anchorage definitely proves that it has many romantic things for couples!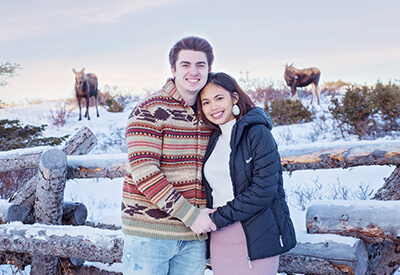 Alaska Zoo: If there's one thing about Alaska people love, it's animals. Your partner might be more interested in looking at bears than looking at you (well… he does work a lot), so bring him here during your stay in Anchorage – it's home to North America's only indoor polar bear exhibit.
Ship Creek: Take a romantic walk with your partner down this creek, located in the heart of downtown Anchorage. You can watch salmon swimming upstream and learn about the area's rich history while you stroll.
Girdwood: About an hour south of Anchorage, Girdwood is a great place for couples who love the outdoors. There's plenty to do here, from skiing and snowboarding in the winter to hiking and mountain biking during the summer months.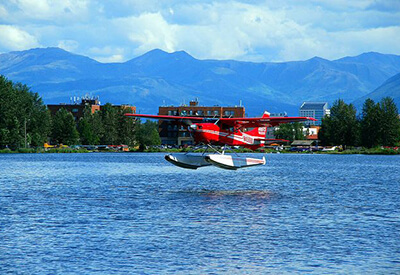 Lake Hood: This is the world's busiest seaplane base, and it's also one of Anchorage's most beautiful spots. If you're looking for a picturesque place to take your partner on a date, look no further!
Chugach National Forest: If you and your partner are the adventurous types, make sure to check out Chugach National Forest, which is located just outside of Anchorage. There's plenty of hiking and camping to be done here, as well as skiing and snowboarding in the winter months. Viator offers many tours of Chugach National Forest, this tour featuring Alaskan wildlife and glaciers is one of our favorites.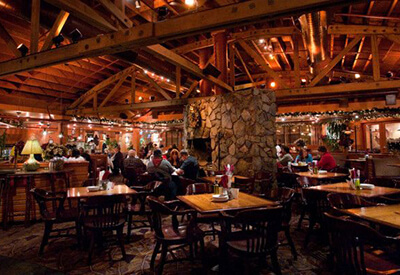 Anchorage also boasts plenty of fine restaurants should you need a break from cooking or want a night out on the town. Some notable choices include Snow City Cafe, Six Sisters Steakhouse, and Humpy's Great Alaskan Alehouse. No matter what you choose to do in Anchorage, we're sure you and your partner will have a blast!
Don't forget to check Groupon for other amazing deals in Anchorage. Click HERE to view current offers from Groupon.
Anchorage has something for everyone when it comes to romance – whether you're looking for a quiet place to stroll or an adrenaline rush to share with your partner. Be sure to take advantage of all that Anchorage has to offer on your next romantic getaway!