Baltimore is brimming with culture, history, and activities for couples. Baltimore has something to offer every couple, whether celebrating an anniversary or just enjoying a long weekend. The following ideas will help you discover the romantic side of Baltimore.
Visit Port Discovery at Power Plant Live, a children's museum, but great activities for adults too! Their website also lists all their shows–a fun outing!
Have dinner at one of Baltimore's historic restaurants like The Prime Rib or The Oregon Grille.
What better way to end a date night than watching the sunset over the Inner Harbor from a bench on Federal Hill. To experience this for yourself, head to 220 Smith Street, and climb the hill until you see benches underneath trees near Calvert and Key Highway – the perfect spot to watch the sunset behind Baltimore's skyline.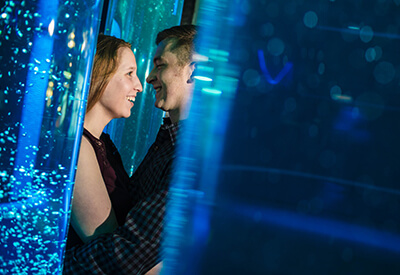 Spend an afternoon at the National Aquarium downtown. The aquarium features thousands of animals, from sharks to river otters, and daily presentations by their animal teams. While there, explore the Pier 3 Pavilion, which is home to six acres of plant life set against a backdrop of waterfront activities, including restaurants and water tours.
Go on a ghost tour through Fells Point. Fells Point is notoriously haunted by spirits that roam freely, making it a great place to enjoy a night tour. Click HERE for The Original Fells Point Ghost Walking Tour.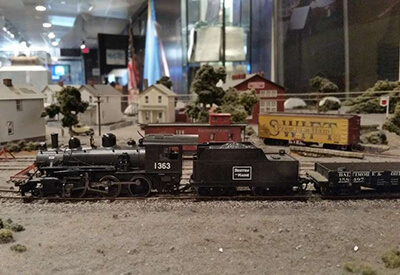 Take an afternoon trip to the National Cryptologic Museum in Linthicum. The museum will give you an inside look at one of the most interesting aspects of military history, with exhibits on code-making and code-breaking dating back to World War II.
Don't forget to check Groupon for other amazing deals in Baltimore. Click HERE to view current offers from Groupon.
Baltimore is a city that offers couples plenty to do, whether you're looking for something active or relaxed! With its history, waterfront views, and variety of attractions, Baltimore is a great place to explore with your significant other.