There's no shortage of things to do in Calgary regarding romance. Whether you want to cozy up indoors or take in the fresh air, we've got you covered. Here are some date night ideas for couples in Calgary.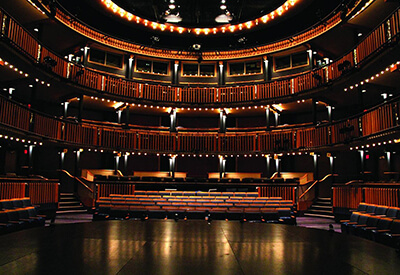 Head to the theatre. There are always great shows playing in Calgary. Whether you're into drama, comedy, or something more offbeat, you're sure to find a show that will appeal to you.
Calgary has so many different museums and exhibitions to explore. Even better, most of these venues are completely free! Check out things like the Glenbow Museum or the Art Gallery of Calgary for interesting exhibits on photography, paintings, sculptures, and more.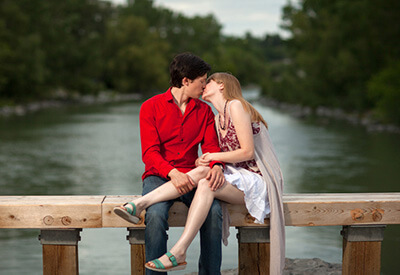 Take a scenic stroll through Prince's Island Park. The park is open year-round and offers beautiful natural scenery, an amphitheater, a playground, and even a suspension bridge. Pack a picnic or take along some sandwiches for your stroll – it's the perfect way to spend an afternoon with your significant other.
Plan a day trip. Explore some of the fantastic attractions just a short drive away from Calgary. A popular option is Banff National Park. We recommend this tour! Whether you're interested in nature, history, or culture, there's something for everyone.
Hit up a winery! Not all of us live near the Okanagan or Niagara region, but that shouldn't stop you from visiting a winery. A few Calgary-area wineries include Blasted Church, Caldera, and Dandy. Most of these places also have a beer and food menus if wine isn't your thing.
Watch the Calgary Stampede Show! This is one of Calgary's most popular yearly events, but people come from all over Alberta and neighboring provinces to watch the parade. Combine the Stampede with a romantic dinner downtown to really make the day special!
Don't forget to check Groupon for other amazing deals in Calgary. Click HERE to view current offers from Groupon.
I hope this article inspires you to do some romantic things in Calgary.
Romantic dates can be very memorable and exciting. It's even more fun when it's with the person you care about and want to grow closer to!