Calgary, Canada, is a cosmopolitan city known for its skyscrapers, sports attractions, and interesting history. Calgary still goes by the nickname "Cowtown," which the city earned after the first Calgary Stampede, a July rode and festival rooted in farming exhibitions. If you are planning on taking a visit to explore the city's rich history, make sure to check out the following top 10 Things to Do In Calgary.
1. Calgary City Sightseeing Tour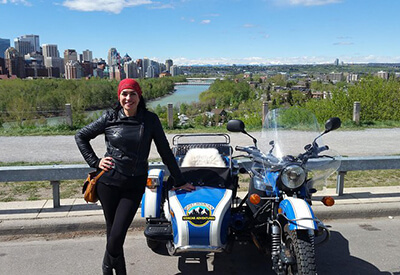 The Calgary City Sightseeing Tour should be at the top of every Calgary Tours list. The tour is guided and takes guests sightseeing throughout the city on a vintage sidecar motorcycle.
2. Kananaskis River Rafting Adventure
The Kananaskis River Rafting Adventure is great for the whole family and to leave the city for a bit. The adventure is guided and combines wildlife with sightseeing!
3. Lake Louise & Yoho N.P & Moraine Lake 1-Day Tour from Calgary
The Lake Louise & Yoho N.P & Moraine Lake 1-Day Tour from Calgary takes guests on a guided tour throughout the Yoho National Park! The group meets in Calgary before immersing in nature.
4. Calgary Flames Tickets
While you are visiting, it is only right that you go and see one of the most popular Calgary Attractions, a Calgary Flames game! Be sure to grab Calgary Flames Tickets before going to ensure your entry.
5. Royal Canadian International Circus
If you are visiting Calgary in the summer, seek out the Royal Canadian International Circus for unique entertainment. The shows run from May 27th to June 5th!
6. Devonian Gardens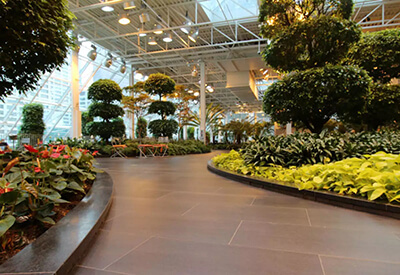 The Devonian Gardens feature more than 500 trees and 50 varieties of plant species. These botanical gardens feature a 900 square foot living wall with fountains, fishponds, and even a playground! With plenty to do, this is a must-see if you love nature.
7. Spruce Meadows
Spruce Meadows hosts international horse riding events. The tournaments are mostly indoor horse jumping, and best of all, the event is free!
8. Youthlink Calgary Interpretive Centre
The Youthlink Calgary Interpretive Centre is educational and perfect for children and adults of all ages. The exhibit features a museum with interactive displays outlining policing in Calgary!
9. Calgary Central Library
The Calgary Central Library is located in Calgary's East Village and features beautiful architecture. Guests can explore all 4 of the library's floors while visiting. There are even options available to take a guided tour that educates the group on the library's history, architecture, and stories!
10. Esker Foundation
The Esker Foundation, located in Inglewood, features contemporary art that can be seen for free by anybody in the public!