Most people know that Boston, Massachusetts, is a beautiful city full of history and known for its unique place in the development of the United States. However, many exciting things to do in Boston offer family-friendly fun. Check out these ten Boston attractions you don't want to miss.
Boston Whale Watching Cruise by High-Speed Catamaran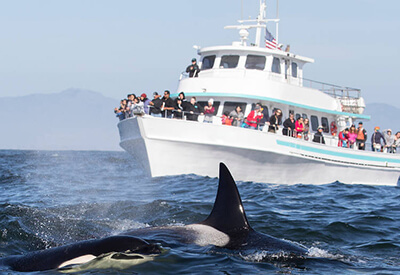 Experience the beauty of whales, dolphins, and other sea creatures from aboard the comfortable watercraft. As one of the most unique things to do in Boston, this four-hour trip often sells out, so book your voyage early.
Tour of Historic Fenway Park
If you love baseball, you must visit the world-famous Fenway Park while you are in town. Guided tours take you through the history of this beloved icon of the sport.
Adventurous Scavenger Hunt in Boston by Zombie Scavengers
If unique is your desire, then a zombie scavenger hunt is sure to please. Use an app to search all over the city for what you need to survive the apocalypse. It's loads of fun for adults and children alike.
Legoland Discovery Center
If your traveling group includes children between three and ten, Legoland is a fantastic way to spend the day. The rides, indoor playground, and 4D cinema will keep your little Lego fans busy for hours.
Franklin Park Zoo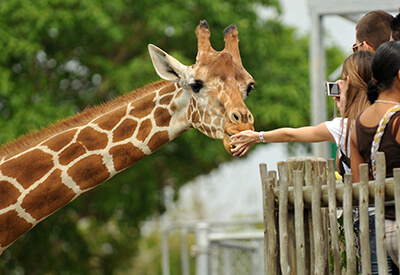 This 72-acre zoo features animals from all over the world, focusing on the importance of conservation efforts. Visitors can stroll the Franklin Park Zoo to see gorillas, giraffes, ostriches, and zebras, to name a few.
Boston Tea Party Ships & Museum
You'll think you've traveled back to December 16, 1773, when you visit this unique attraction. Guides in period costumes show you what it was like to live through that momentous day in history on these unique Boston tours.
Freedom Trail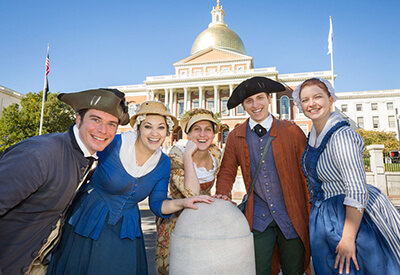 Follow the red line on the sidewalk to see 16 of the most famous sites in the United States. While paid guided tours are available, it's free to stroll the 2.5-mile trail on your own.
Beacon Hill
The Beacon Hill neighborhood is famous for its cobblestone streets and brick sidewalks. It's 100% free to stroll these iconic streets, checking out the shops and restaurants along the way.
Castle Island
This fort, constructed in 1634, is one of the best places to take a walk, go for a jog, or relax on a beautiful day. It's free to visit though some parking spaces do have meters.
Newbury Comics
This quirky shop calls like a siren's song to all lovers of nerd culture. You can't miss this little geeky paradise if you're into comic books, superheroes, anime, or any related topic.