Looking for things to do in Charlotte? North Carolina's largest city offers a range of family-friendly options.
1. Charlotte's Historical City Tour
Take one of the more interesting Charlotte tours while learning about area history from a knowledgeable guide. Ride on a golf cart to the city's major historical sights. You'll also visit several museums before ending at a local restaurant for a food sample.
2. Sea Life Concord Charlotte Aquarium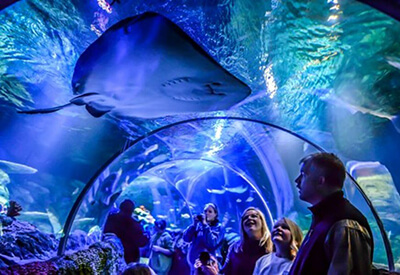 With more than 5,000 sea creatures to visit, this aquarium also features the chance to watch animal feedings and hear informative talks by experts. Kids and adults alike will love the underwater observation tunnel.
3. Charlotte City Scavenger Hunt
Brought to you by the Wacky Walks app, this game takes you around the city to find various items while facing fun challenges along the way. Users of the app can hunt for things in any area of the city with no time limit.
4. Vixen Ready Art Factory of Charlotte
Take a 1.5-hour painting lesson in this kid-friendly activity. Each participant gets an 11X14 canvas with a pre-sketched picture to fill in. Take your masterpiece home at the end.
5. Bowlmor Lanes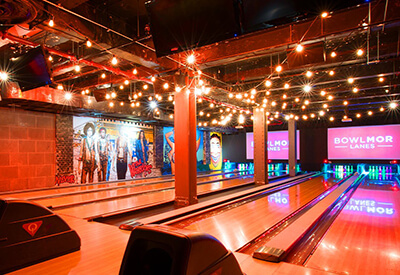 Enjoy a two-hour bowling session in this high-end alley, complete with a dining area and arcade. Lanes glow in the dark for an added exciting element.
6. Romare Bearden Park
This spacious 5.4-acre park opened in 2013 and features two formal gardens, multiple waterfalls, and a courtyard. Kids will enjoy a play area with an interactive chime element.
7. Hendrick Motorsports Complex
Located in the Charlotte suburb of Concord near Charlotte Motor Speedway, visitors can learn about the history of NASCAR at this free museum.
8. Charlotte Airport Overlook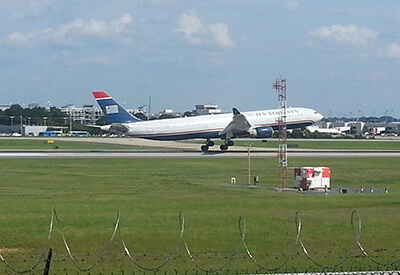 Get up close and personal with aviation at one of the more unique Charlotte attractions. Free to visit, this picnic area offers an unobstructed view of planes landing and departing from the city's main airport.
9. James K. Polk Historic Site
Learn about America's 11th president at his birthplace in the Charlotte suburb of Pineville. Tour several historic cabins and hear about Polk's life in a free museum.
10. UNC Charlotte Botanical Gardens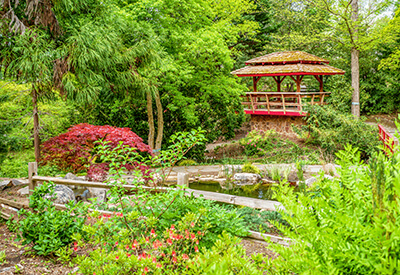 Open daily, and always free to explore, this 10-acre garden features a pond, gazebo, butterfly pergola, and much more. A greenhouse is open Monday through Friday and is also free to visit.