If you and your family love exploring interesting places, Detroit, Michigan, is an incredible city to visit. With numerous options for things to do in Detroit, there is a slim chance you will run out of ideas.
1. Self-Guided Spirit and History Walking Tour
Detroit tours are the best. To see artistic alleys, gorgeous parks, and historic buildings, try the self-guided spirit and history walking tour. You and your family can walk along at your own pace via navigation on your phone. 
2. SEA LIFE Michigan Aquarium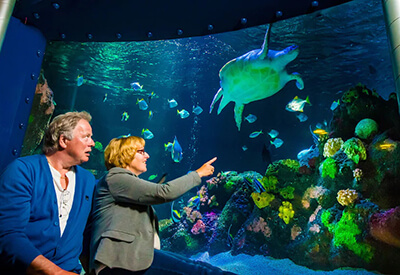 Another one of the best Detroit attractions is the SEA LIFE Michigan Aquarium. With more than 5,000 sea creatures, informative talks and interactive exhibits, there is plenty of learning for everyone.
3. Belle Isle Antique Car Tour
The whole family can tour Detroit in style by riding around in a 90-year-old Model A Ford with the top down, weather permitting. Check out incredible sights while experiencing the city like never before.
4. Detroit Tigers Game
If you have baseball fans in your family, attending a Detroit Tigers game is one of the best options there is. Even if you are not into sports, it can be a thrilling experience for kids and adults alike. 
5. Mommy and Me Bakery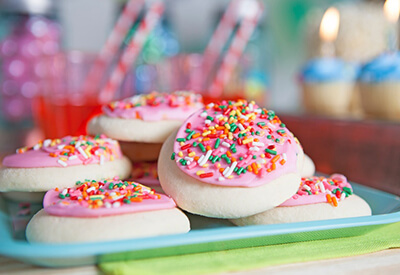 When it comes to family time, baking offers many possibilities. No matter your experience level, Detroit's Mommy and Me bakery hosts fun classes for children and parents to enjoy together. 
6. Detroit Riverfront
The Detroit Riverfront along the Detroit River is another great Detroit attraction. Part of a strait that connects Lake Huron to Lake Erie, you can see Windsor Canada on one side and awesome views of Detroit on the other.
7. Guardian Building Tour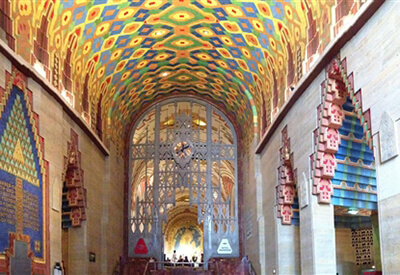 Do not miss out on Detroit tours in historic buildings like the Guardian Building. With breathtaking ceiling mosaics full of color, it is one of the best free and educational things to do in Detroit.
8. Detroit Historical Museum
For another free educational opportunity, stop by the Motor City Exhibition at the Detroit Historical Museum. There, you and your family can learn about the making of the first Cadillac and other cars.
9. Fisher Building Tour
A great choice out of Detroit Tours, the free Fisher Building tour offers interesting history and architecture for the entire family to learn about. The gleaming elevators and gorgeous ceiling architecture will amaze both kids and adults.
10. The Heidelberg Project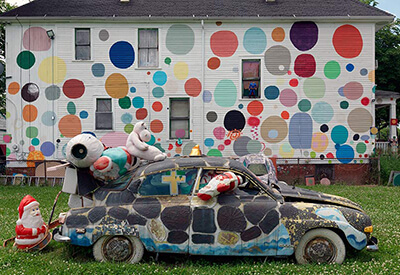 For something a bit different from other Detroit attractions, the Heidelberg Project is an outdoor art exhibit in the heart of Detroit's urban area. If your family loves funky and unique, this is right up your alley.
If you need more traveling motivation, check out the random adventuring inspiration that Travelin' Coupons has to offer.