Our nation's capital is rife with history, art, and landmarks. Here are a few typical, and not-so-typical, things to do in Washington DC.
Washington DC Tours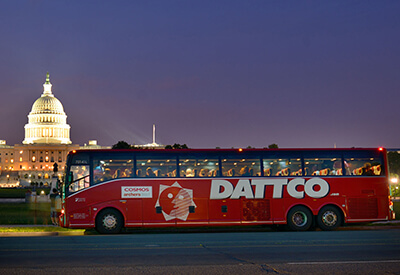 Impressive during the day, spectacular at night. See all the memorials and government buildings lit up and vibrant against the dark backdrop of night.
2. DC in a Day
If you only have one day in the city, this is the way to see it all. A comprehensive tour with knowledgeable guides will take you to the highlights and bring to life the rich history of this remarkable city.
3. Mt. Vernon and Old Town Alexandria
Visit the home of the first President of the United States, George Washington, with a guided tour of the expansive estate. Followed up with a bus tour of the colonial architecture of Old Town Alexandria.
Tired of the same old tours? Or perhaps you like a fun challenge? This is the tour for you! Using the scavengerhunt.com app race against the clock to locate and learn about cultural gems throughout the city.
For the true history buff, this tour takes an in-depth look at the US narrative through the examination of the country's most revered national documents, perfectly preserved and cared for to this day.
Washington DC Attractions
1. The International Spy Museum
The only museum in the world dedicated to the history of spycraft, learn about the trade and tools used by the greats of espionage. This unique attraction is a great hands-on experience for all ages.
A trip to DC is not complete without a visit to the world's largest complex of museums, the Smithsonian. The museum is 21 separate institutions, 18 of which are found in DC proper. It is head-spinningly amazing the number of things to see in one trip– and still have more to see next time!
3. Library of Congress' Thomas Jefferson Building
The Thomas Jefferson Building of the Library of Congress is by far the most magnificent of its three buildings. Aside from the intriguing displays, the gilded architecture is breathtaking and worth the visit alone.
4. Planet Word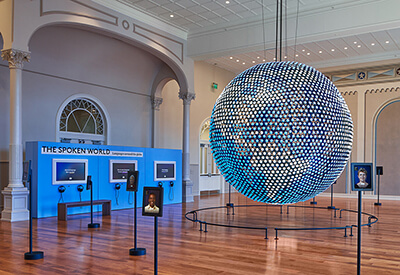 DC's newest museums celebrate the power and evolution of language. The building comes to life as patrons engage with the exhibits. Vibrant, interactive, captivating– you have to see it.
A natural gem amid city bustle, Rock Creek Park offers the nature-lover and adventure-enthusiast a place to escape.
There are many things to do in Washington DC; we know there is something for everyone in your family to enjoy.