Denver CityPass Coupons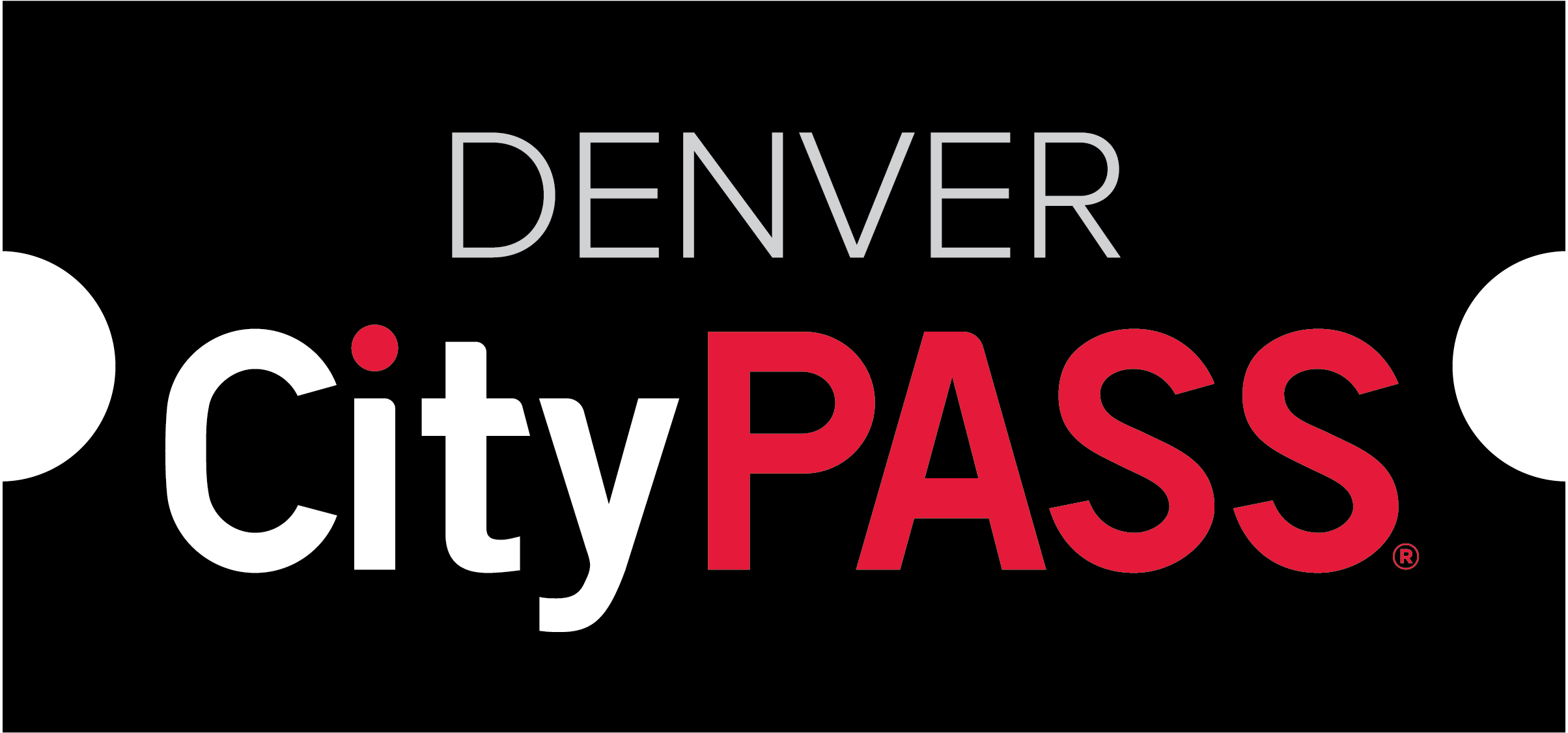 How to Redeem Denver CityPass Coupons:

Denver CityPASS features top Denver attractions at a discounted price. Please buy the CITY PASS
directly
to save 40% on top Dallas attractions. Have fun in Denver, CO!

About Denver CityPass:
Getting and using Denver CityPASS tickets is easy—you'll love it! Purchase online and receive mobile or printable tickets. You can start your adventure right away or within a year of purchase. Visit any 3, 4 or 5 attractions over a consecutive 30-day period. No matter which ones you choose, you can't go wrong. Save money and enjoy the fun and flexibility of Denver CityPASS!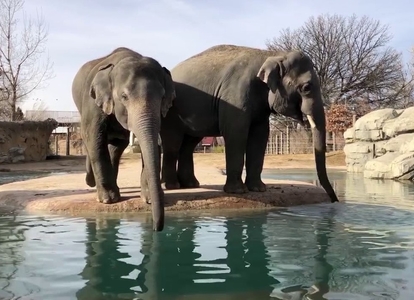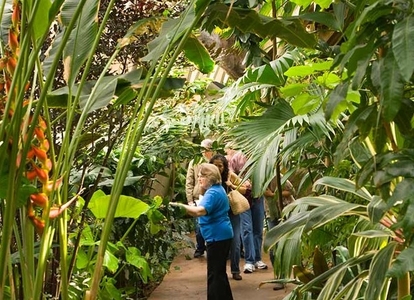 More on Denver CityPass:
Watch mermaids swim amongst their sea life friends choreographed to music, all while teaching about the importance of taking care of our environment, in the Under the Sea Exhibit.
Learn about the variety of interesting marine habitats on the North American continent, as well as the wonderful creatures that live in them.
See how animals in a wharf habitat have adapted to survive tides, crashing waves, and tough environments.
See a sunken temple, a shipwreck, and a coral lagoon, and explore how those features influence the habitat and the animals around them.
Visit the Denver Zoo's first-ever greater one-horned rhino calf, born February 28, 2020, at the crown jewel of Denver Zoo, the Toyota Elephant Passage, one of the largest and most complex elephant habitats in North America.
Come closer than ever before to Amur tigers in Denver Zoo's newest exhibit, The Edge, featuring multiple yards and connecting bridges that allow tigers to stride 12 fee over guests' heads, and a viewing area with a perforated wall that brings visitors mere inches from these magnificent creatures.
Find yourself in Africa when you enter Predator Ridge, an award-winning exhibit where guests can meander through rock outcroppings and native brush to experience lions, hyenas and African wild dogs.
Get up close with aquatic wildlife at Stingray Cove™, an all-new seasonal interactive exhibit.
Don't miss all there is to learn and see at the Denver Zoo, including aquatic life such as sea lions, river otters and polar bears, grizzly bears, big cats, hyenas, hippos, birds, fish, reptiles and much more.
Denver Museum of Nature & Science:
Explore the wonder of space without any of the hassles of interplanetary travel in Space Odyssey. Museum Galaxy Guides facilitate an amazing experience in which you'll get to see a massive Martian canyon and watch live performances.
Go back… way back in Prehistoric Journey, an engaging exhibit where you'll trace the history of life on Earth, going from 3.5-billion-year-old single-celled organisms to dinosaurs to today's creatures.
Don't miss the spectacular 3-D wildlife displays depicting over 90 groupings of animals from around the world in the Wildlife Halls.
Watch your little ones "excavate" fossils, experiment with water in action, test building methods and materials, and create art projects in the Discovery Zone.
Explore the miracle of the human body in Expedition Health®, an interactive, highly-personalized exhibit where you'll get to look at your cells under a microscope!
Delight in all things dazzling and shiny! Explore a silver mine leading to a cavern overflowing with stalactites and white gypsum crystals, and admire Tom's Baby, a nugget of gold that weighs in at eight pounds.
Admire Vasily Konovalenko's intricately carved figures, all of which are crafted from precious gems, in Konovalenko: Gem Carvings of Russian Folk Life.
Celebrate the incredible diversity of the North American natives, from Inuit to Navajo. See authentic reconstructed dwellings from assorted indigenous peoples and watch videos explaining their culture.
Indulge your inner archaeologist as you explore Egyptian Mummies. Learn about how technology like CT scans and radiocarbon dating has shed new light on the lives and deaths of two female mummies hosted inside this stunning exhibit.
Children's Museum of Denver at Marsico Campus:
The exhibits at Children's Museum of Denver at Marsico Campus are one-of-a-kind and super fun. Get ready for ALL-IN play!
Explore: Trek up a mountain path to an amazing view; shrink to the size of a woodland creature; climb over boulders and leap through a waterfall; and go on your own action-packed adventure, complete with zip lining and spelunking.
Imagine: Get your firefighter gear on and save the day; run your own vet clinic; dress up like the tooth fairy; shop at a local farmers market; and spend time in The Book Nook dreaming up ideas for your next adventure.
Investigate: Unlock the secret science of bubbles; control the forces of motion and gravity; power amazing things with wind, solar energy, and your own body strength; and splash and experiment with H2O.
Create: Master your use of texture, space and color in The Art Studio; assemble your own creations from recycled materials; design and construct your own unique buildings; and prepare delicious food alongside a seasoned chef.
Learn about Colorado's native flora in the 17 Gardens of the West, showcasing plants that thrive in the arid climate.
See gardens inspired by Japan, China, South Africa and the Tropics, including plants from other regions that are similar to Denver in climate and soils.
Enjoy the color of roses, day lilies, irises and more in the Ornamental Gardens, and take a relaxing break in the Shady Gardens, an especially nice place to linger on warm days.
Don't miss Mordecai Children's Garden, where your budding horticulturalists can explore plants and the natural world through hands-on experiences and play. Open seasonally.
Enhance your visit with seasonal art exhibitions, including an outdoor sculpture exhibition every spring and summer.
Wings Over the Rockies Air & Space Museum:
Dive into one of the premier aerospace attractions in the Rocky Mountain region, home to more than 50 aircraft and space vehicles; world-class traveling exhibits are included with admission.
Browse a rare collection of iconic aircraft including a B-1A Lancer, F-14 Tomcat, B-52 Bomber and replica X-Wing Starfighter.
Learn about astronauts with Colorado connections who have helped transform our understanding of space.
See a Wright Model K Propeller that was signed by Orville Wright at his home in Dayton, Ohio, in 1944.
Explore a unique collection of uniforms, gear and more, featuring dozens of items not found anywhere else in the world including specially designed arctic flight suits and original Lowry Air Force Base photography equipment.
Named a "Top 20 Aviation Museum Around the World" by CNN Travel.
Both American Idol and The Bachelor have filmed on location!
Discover something new in the museum's current exhibitions, featuring artistic works from their collections in areas such as photography, western American art, fashion and textiles, conservation, Asian art, African Art, American Indian art, and more.
Connect with Denver's creative community at artist demonstrations. Every weekend is a new chance to see an artist at work on three-dimensional art in the 3-D Studio.
Roll up your sleeves and get creative! Visit the galleries on weekdays during the summer (and on weekends during the school year) to make your own art project. Discover new Create-n-Takes every season.
Explore 100 powerful artifacts that illustrate how Colorado became Colorado in Zoom In: The Centennial State in 100 Objects. Culled from the vast collections of History Colorado, every object on view had a role in shaping our state–from the age of the Paleoindians to Jack Swigert's Apollo 13 flight suit and beyond.
Hear the story of Colorado's longest continuous residents, told in their own voices in Written on the Land: Ute Voices, Ute History. Take a journey to iconic Colorado places the Ute people call home. You'll see traditional arts, gorgeous photography, and contemporary video showing how Ute people have adapted and persevered through the centuries. Witness the tragic loss of Ute homelands and see efforts to keep Ute culture and language alive today.
Come explore Colorado's brewing past, present, and future in Beer Here! Brewing the New West. See beer-brewing equipment from then to now, a massive bottle-breaker from Prohibition days, the nation's first aluminum beer cans, and a wealth of other artifacts from the state's hoppy history. Thirsty for more? After you view the exhibit, stay awhile to enjoy a sampler tray of historic beer styles.