Denver Museum of Nature Science Coupons

How to Redeem Denver Museum of Nature Science Coupons:

Denver Museum of Nature Science is featured on the Denver CITY PASS. Please buy the CITY PASS
directly
to save 40% on top Dallas attractions. Have fun in Denver, CO!

About Denver Museum of Nature Science:
Discover huge dinosaurs that transport you back in time, interactive space exhibits that make your mind wonder, world-class wildlife displays that take you to Earth's wildest places, personalized health science fun that puts your body to the test, a Discovery Zone especially for young children, and more, all the Denver Museum of Nature & Science.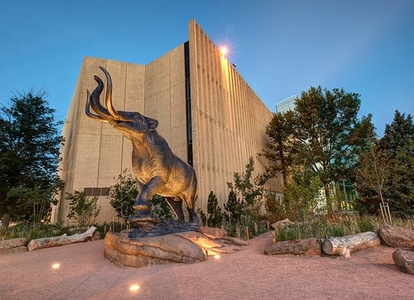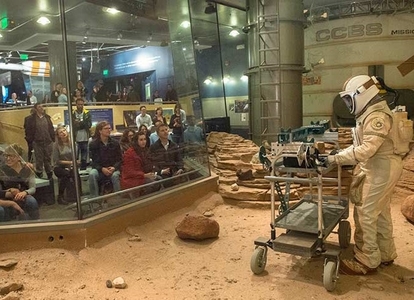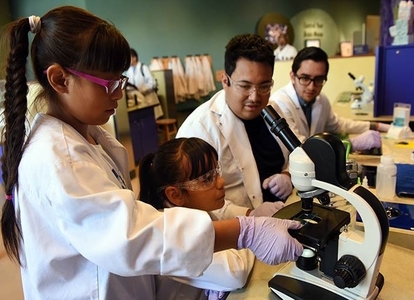 More on Denver Museum of Nature Science:
Explore the wonder of space without any of the hassles of interplanetary travel in Space Odyssey. Museum Galaxy Guides facilitate an amazing experience in which you'll get to see a massive Martian canyon and watch live performances. Go back… way back in Prehistoric Journey, an engaging exhibit where you'll trace the history of life on Earth, going from 3.5-billion-year-old single-celled organisms to dinosaurs to today's creatures.
Don't miss the spectacular 3-D wildlife displays depicting over 90 groupings of animals from around the world in the Wildlife Halls. Watch your little ones "excavate" fossils, experiment with water in action, test building methods and materials, and create art projects in the Discovery Zone. Explore the miracle of the human body in Expedition Health®, an interactive, highly-personalized exhibit where you'll get to look at your cells under a microscope! Delight in all things dazzling and shiny! Explore a silver mine leading to a cavern overflowing with stalactites and white gypsum crystals, and admire Tom's Baby, a nugget of gold that weighs in at eight pounds.
Admire Vasily Konovalenko's intricately carved figures, all of which are crafted from precious gems, in Konovalenko: Gem Carvings of Russian Folk Life. Celebrate the incredible diversity of the North American natives, from Inuit to Navajo. See authentic reconstructed dwellings from assorted indigenous peoples and watch videos explaining their culture. Indulge your inner archaeologist as you explore Egyptian Mummies. Learn about how technology like CT scans and radiocarbon dating has shed new light on the lives and deaths of two female mummies hosted inside this stunning exhibit.
Denver Museum of Nature Science Details:
Temporary exhibits and theaters often sell out; to purchase tickets in advance, call (303) 370-6000.
Dining: T-Rex Cafe, T-Rex Grab & Go, Coffee Cart
Gift Shops: Museum Shop
Best Time to Visit: Weekday afternoons are usually a less-crowded time to visit the museum.
Groups: Groups of 10 or more: Two to three days prior to arrival, please contact (303) 370-6000 and follow the instructions to speak to an agent. Agents are available 9 am-5 pm MT daily.
Address & Contact Information:
Denver Museum of Nature & Science
2001 Colorado Blvd.
Denver, CO 80205
www.dmns.org