We think that Gettysburg is one of the most ironically peaceful places in America. When you're considering things to do in Gettysburg, you're probably thinking about America's Civil War. There are lots of Gettysburg attractions that help to remember the sadness and heroism that took place in July of 1863.
Couponing Through Gettysburg
If you're looking for Gettysburg tours, you might consider the Gettysburg Dramatized Audio Bus Tour. You'll hear the cannons and the bugles as you learn the intricacies of one of the most important battlegrounds in American history.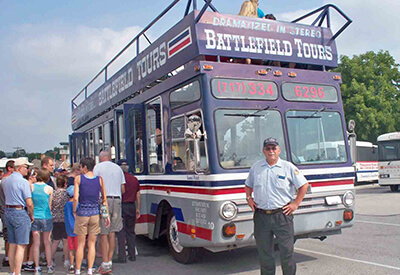 Another excellent way to experience Gettysburg is on the Gettysburg Battlefield Licensed Bus Tour. This detailed and informative tour will bring you through the Devil's Den, the Wheatfield, the Peach orchard, and many more historic spots.
If you're looking for something spookier, try a Gettysburg Ghost Walk. The Haunts and History Family Ghosts Walking Tour offers a walk through time and dimension. The Gettysburg Civil War Ghosts Tour is another spooky option for a potentially paranormal foray. You'll hear tales from the past of mystery, terror, and tragedy.
If you're sensing a theme, you aren't wrong. Thousands of men died over the three-day battle, and folks swear that some of them are still there. The Late Night Ghost Hunt Walking Tour will take you into the forest where you can check out some of the ghosts' usual haunts.
The Gettysburg Heritage Center offers a holistic look at the battle. It features interactive and 3-D displays and is full of artifacts. You'll witness a compelling re-creation of the battle here.
Gettysburg for Free
You can explore the battlefields of Gettysburg for free! Watch the sunset on the Little Round Top or walk through the Peach Orchard if you like. The park is open late and you'll have the run of it.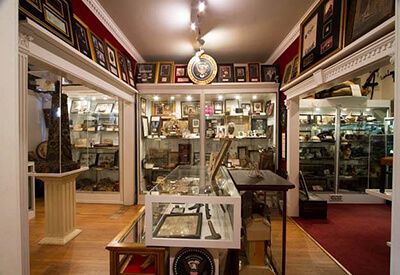 The Gettysburg Museum of History has over 4,000 artifacts on display. You can gaze upon, among other things, Lincoln's wallet and opera glasses and John Wilkes Booth's splint relic.
If you're looking for another peaceful place to wander, explore the Evergreen Cemetery. This was a place of live battle action but now exists as an homage to those lost. This was also the site where Lincoln penned and issued The Gettysburg Address.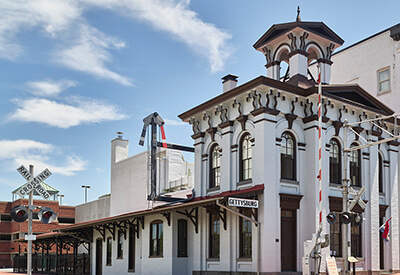 The Gettysburg Lincoln Railroad Station is a museum that has exhibits, tours and events. Virtual reality technology helps you to experience 1863 as it was, at the spot that was a bustling hub of activity. If you intend to travel to Gettysburg, reach out to us at Travelin' Coupons so that we can help you get the best deals on hotels, museums and amenities.