When it comes to things to do in Houston with your family, start off with an Official City Tour. Hop on a double-decker bus and explore several of Houston's historic neighborhoods and must-visit places. Take it all in with this guided, 75-minute loop tour.
NASA Johnson Space Center
How can you come to Space City without checking out one of the best Houston tours? Go on a behind-the-scenes tour of the NASA Johnson Space Center. Travel among the stars without leaving the ground thanks to interactive exhibits, multimedia displays, and more!
The Cockrell Butterfly Center
Part of the Museum of Natural Science, the Cockrell Butterfly Center is one of the best Houston attractions. Explore live and preserved exhibits of butterflies and other fascinating creatures that crawl. An entrance ticket also provides admission to the museum.
The Houston Zoo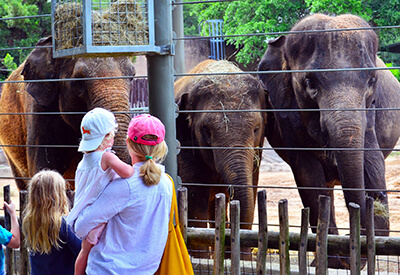 If you and your crew want to see live animals besides bugs, you've got to check out the Houston Zoo. At almost 100 years old, it is the second-most visited zoo featuring over 6,000 animals of 600 species.
Museum of Fine Arts
The Museum of Fine Arts Houston is one of the nation's largest museums, featuring over 70,000 works ranging from ancient times to contemporary works. Nestled in the Museum District, MFAH offers guided tours as well as the freedom to explore on your own.
NBA Basketball Excitement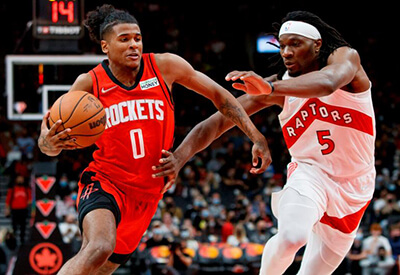 When you're in town, take the family to see the Houston Rockets live. Enjoy the fast-paced action of some of the world's best basketball players going hard in the paint. The Rockets play downtown at the Toyota Center.
One of the Best Houston Tours, The Ship Channel
Check out the Houston Ship Channel on the Sam Houston Boat Tour. This free, family-friendly activity offers a relaxing, yet educational tour of the Port of Houston. The M/V Sam Houston holds up to 100 passengers with air-conditioned lounge seating and open deck viewing.
Something for Nature Lovers
Take a leisurely stroll through the Houston Arboretum for some quality time with nature. This 155-acre urban nature sanctuary was one of the first of its kind in Texas, providing education and exploration for kids and kids-at-heart.
Day of Discovery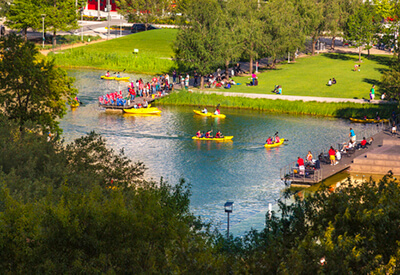 Discovery Green Park is a downtown green space that features a playground, mist tree, splash pad, and more. Enjoy some fresh air in an urban space with a wealth of free activities for the family the entire year.
Cars on Parade
The Houston Art Car Parade is one of the best things to do in Houston during April. Take in the sights of over 200 uniquely decorated cars, or check out the Art Car Museum at other times of the year.